Sound & Vision 2015 • Hot Product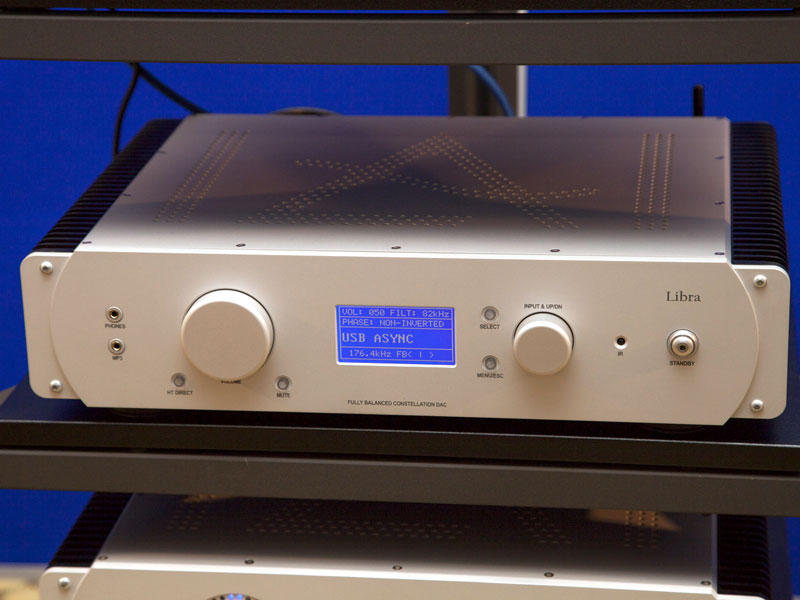 Two years ago Leema showed a preproduction sample of the Libra DAC (£5995) at this show. Now it has finally finished the most ambitious converter in its line. It's pretty impressive, with a back panel that is clogged with inputs and outputs, reflecting its flexibility: coax and optical inputs alongside two AES/EBU, USB and two I²S inputs via RJ45 (Ethernet) sockets. The entire signal path is balanced, and the Libra can be used as a line source or preamplifier (there are three sets of balanced or single-ended analog inputs) with analog volume control onboard. The DACs themselves are dual-mono versions of Leema's Quattro Infinity design that is fully modular, so the Libra can be upgraded in the field when better converters come along. In terms of numbers, the Libra accepts PCM up to 384kHz and DXD, DSD64 and DSD128 via USB and I²S. Should you feel the urge to play music from your phone it also has a Bluetooth receiver, but we won't hold that against it.
© The Audio Beat • Nothing on this site may be reprinted or reused without permission.