Sound & Vision 2015 • Hot Product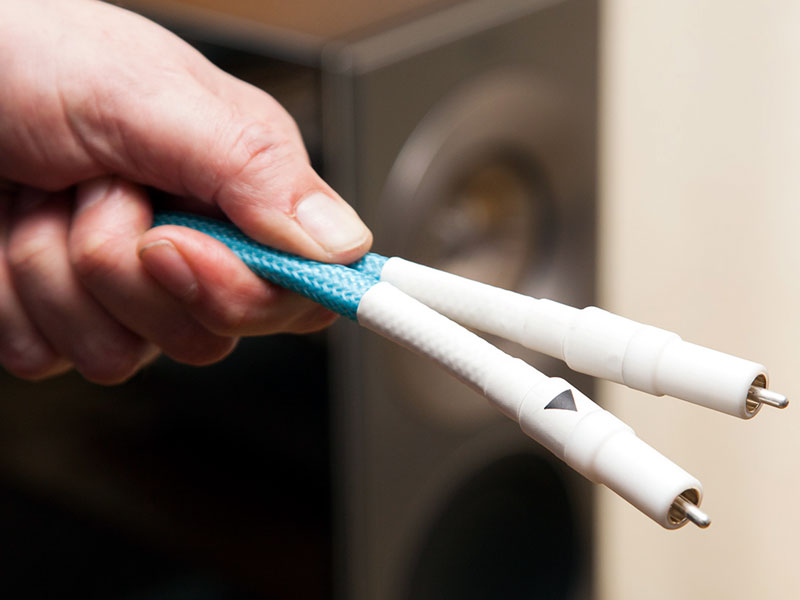 Chord Company has been busy revamping a number of its cables and introducing new models to fill in gaps in the range. The network, not strictly Ethernet, series has been augmented with Anthem, which sits above the existing C-Stream model and has different dielectric as well as hand-soldered, higher-quality RJ45 plugs for £450 per one-meter length. Chord Co. also introduced the Signature ARAY AC cable (£500). This features the company's own design of UK mains plug with silver-plated metalwork and internal damping. The Sarum Tuned ARAY AC cable has been replaced with a Super ARAY model that uses a Chord Co., rather than a Furutech, UK mains plug and delivered a clear benefit on demonstration. It costs £1700.
The most impressive comparison that Chord demonstrated was how much better its new Chord Music interconnect (above, £3000/meter pair) is than the previous range-topper Sarum Tuned ARAY. Chord Music uses a dielectric called Taylon, a rare variant of PTFE that we are told requires a signing of the official secrets act to get hold of and a general promise not to do anything of a military nature with it. It is apparently measurably better than regular PTFE, and the cable certainly sounded stonking playing Led Zeppelin's Houses of the Holy from a Melco N1A streaming source.
© The Audio Beat • Nothing on this site may be reprinted or reused without permission.