Sound & Vision • Hot Product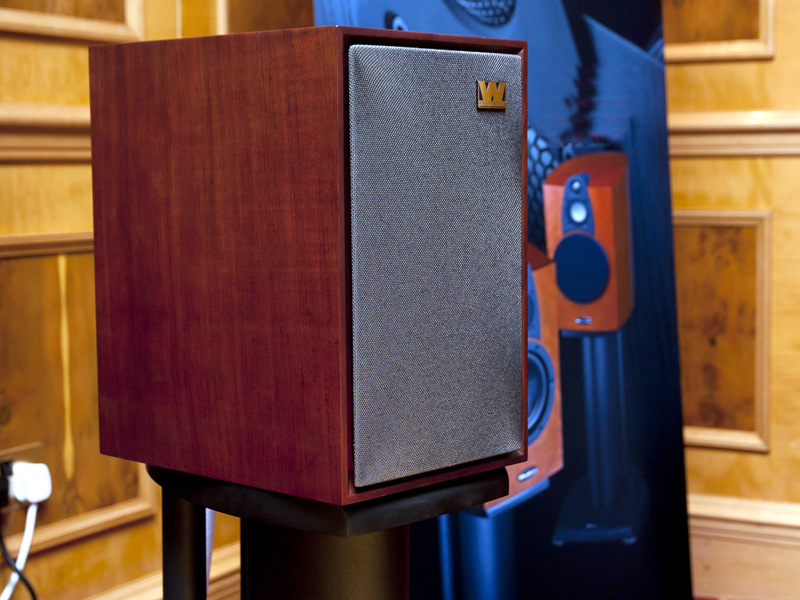 When Gilbert Briggs started Wharfedale 80 years ago, it wasn't a great success. It took him five years to turn a profit, a change brought about by producing drive units for radiograms and wireless sets. He ran the company for the first 30 years and then sold it to the Rank Organisation, which introduced one of the marque's most successful models, the Denton.
At Bristol, Wharfedale, which is now owned by the Chang brothers, commemorated its birthday with a new Denton. This is an old-school, real-wood-veneered speaker with traditional styling and a ferrite-magnet-powered tweeter for a cleaner, smoother sound than the more fashionable neodymium-powered drive units. The original Denton's cabinet was made of chipboard; the newcomer is chipboard with an MDF skin to allow for a high-quality finish. Designer Peter Comeau has voiced it to sound like its predecessor, even though it uses a modern woven-Kevlar-cone woofer with a cast chassis rather than the paper and steel of the original. The price in the UK will be under £500 per pair.
© The Audio Beat • Nothing on this site may be reprinted or reused without permission.