Sound & Vision • Hot Product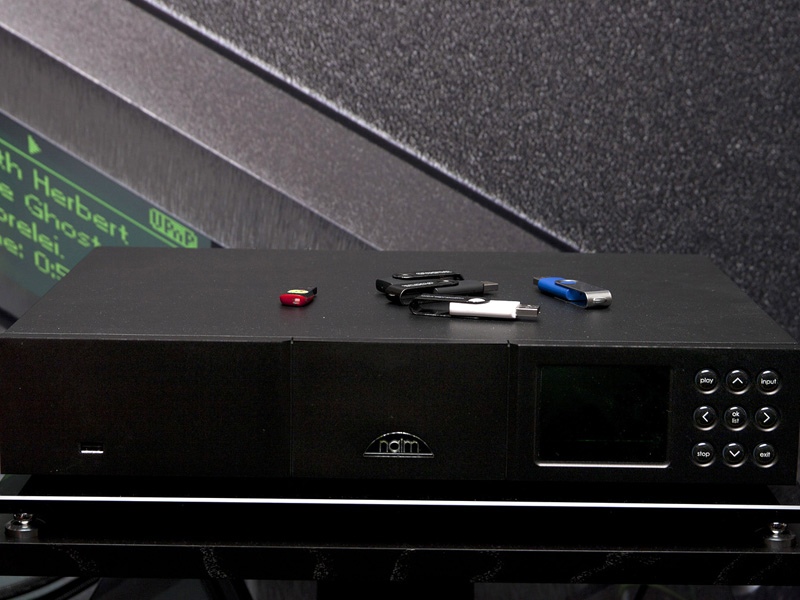 One of the biggest stories at Bristol was Naim's introduction of their most ambitious network player yet, the NDS. Mimicking the name of the company's penultimate CD player but incorporating technologies from the top-level CD555 and DAC, the NDS is claimed to deliver more music from CD rips than other systems do with high-res sources. It's dubbed a "network player" rather than a streamer because it can stream Internet radio and has S/PDIF inputs for external digital sources. USB connection is limited to USB drives (so not PCs), but it will play all of the key formats, including ALAC up to 192kHz. It uses Naim's proprietary 16-times oversampling filter as found in the Naim DAC. Being a high-ranking Naim product, it needs a separate power supply, which can be as affordable as an XP5 XS or as hardcore as a pair of 555 PSes, each of which cost nearly as much as the $10,995 NDS. You can control the NDS via the front-panel buttons and display or with Naim's N-Stream app on an Apple idevice.
© The Audio Beat • Nothing on this site may be reprinted or reused without permission.