Sound & Vision • Hot Product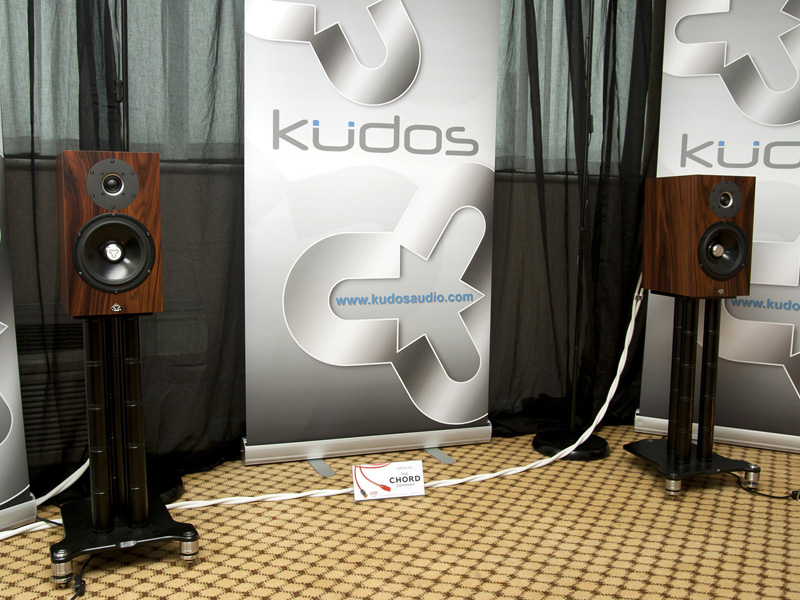 This new stand-mounted speaker from Kudos celebrates an unusual anniversary. Its creator, Derek Gilligan, worked for Neat Acoustics prior to starting Kudos and has been designing loudspeakers for 21 years in total, even though Kudos itself is younger than that. The Cardea Super 10 ($6995/pair) shares its 12-liter cabinet with the company's C10, but the drive units were co-developed with SEAS to integrate seamlessly with a minimal, low-order crossover. The latter incorporates components from Mundorf, including Mcap Supreme capacitors that Kudos matches by hand.
The drive-unit array consists of a 1 1/8" Crescendo K2 tweeter and a 7" midrange/woofer with a copper shorting ring, an aluminum phase plug and a paper cone. The speakers were making a rather engaging sound on a pair of Track Audio stands at the end of one of the many Naim systems to be found at the show.
© The Audio Beat • Nothing on this site may be reprinted or reused without permission.