Sound & Vision • Hot Product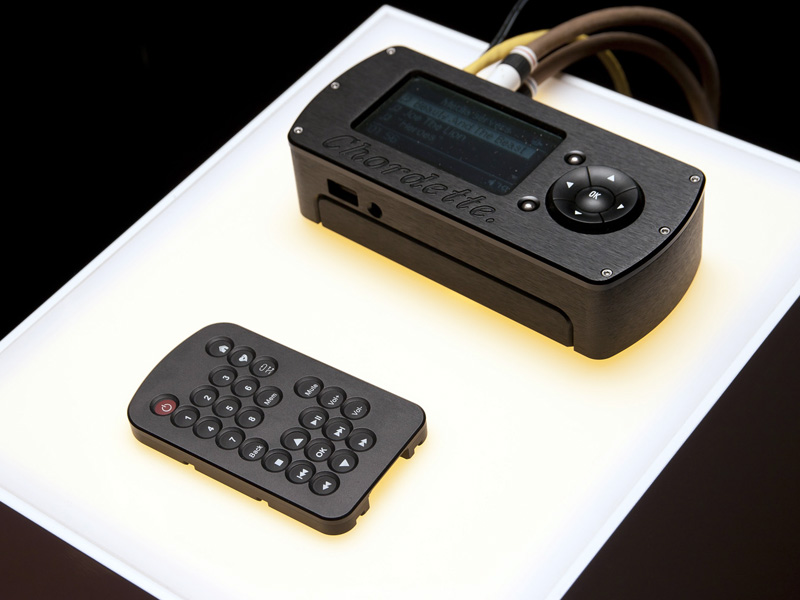 Chord have previously concentrated on streaming from mobile devices using Bluetooth aptX, but for this event they launched their first UPnP player, the Index. This compact, roughly $1500 unit comes in Chord's distinctive aluminum casework and streams all the Windows-compatible formats. At present the Index only supports 16-bit/44.1kHz, but a 24-bit update is due shortly. It uses a wired or wireless connection to access material on a NAS drive or computer and streams directly from the vTuner Internet radio service. As yet it doesn't offer direct streaming from music services, but Chord will be investigating this side of things in the near future. Outputs include analog and S/PDIF on RCAs plus optical digital; there is also a USB input for sticks or drives. The Index can be controlled with a number of apps, including Songbook and Plugplayer, with the supplied remote, and even via the navigation buttons on the 6"-long unit itself.
© The Audio Beat • Nothing on this site may be reprinted or reused without permission.