Sound & Vision • Hot Product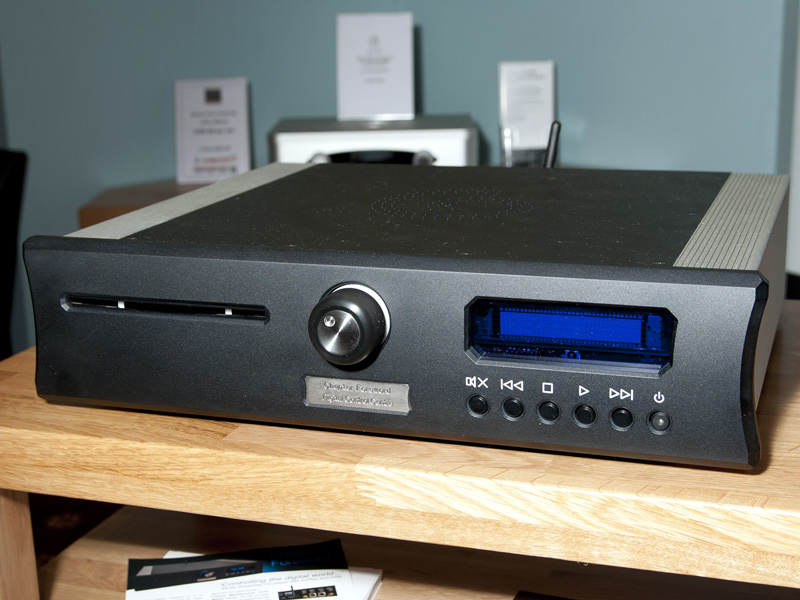 British class-D specialist Chapter Audio showed finished examples of two products promised for some time. The first is the compact NotePad, which now comes in two forms. The NotePad Air is a 95Wpc integrated amplifier with built-in UPnP and AirPlay streaming that accepts signals up to 24 bits and 192kHz -- all this in a case that's just 10 by 6 inches with a single control knob and no display. It costs around $1500. The NotePad 250 is half as much again and offers the same features combined with a 125Wpc of power. Both amps double output into half the load. They may be small, but they pack punch. They are joined by two NotePower monoblocks in the same diminutive casework: a 200-watt version is $4500 per pair, while the 300-watt unit will set you back in the region of $7500 per pair.
Chapter also has a fully finished CD player/streamer/controller ready to roll in the Foreword (above). This has a conventional-size chassis, high-quality metalwork and will also stream AirPlay. It features a custom-built VCXO master clock that is said to offer significant improvement over commercial clocks. It also has a truly balanced output stage, and considerable attention has been paid to protecting the unit against RF interference, using a MOSFET stage for the input. Price will be in the vicinity of $7000.
© The Audio Beat • Nothing on this site may be reprinted or reused without permission.