Salon HiFi 2011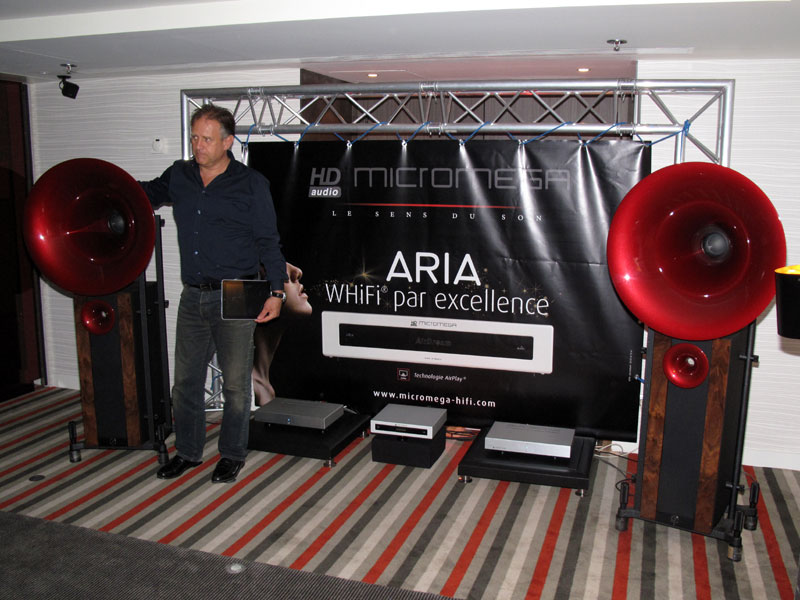 Micromega, being French, loves Apple products and believes in the Apple ethos -- they adore their iPhones, iPods and iPads -- as demonstrated by last year's AS-400 integrated amplifier, the first integrated amplifier to feature built-in Airstream for instant Apple AirPlay compatibility. CEO Didier Hamdi demonstrated the company's new high-end streamer, the ARIA AirDream (€3500), with his iPad, playing through Micromega monoblocks and Avant Garde Uno horn speakers. The Apple hardcore are gonna love it, especially if they've outgrown their B&W Zeppelins.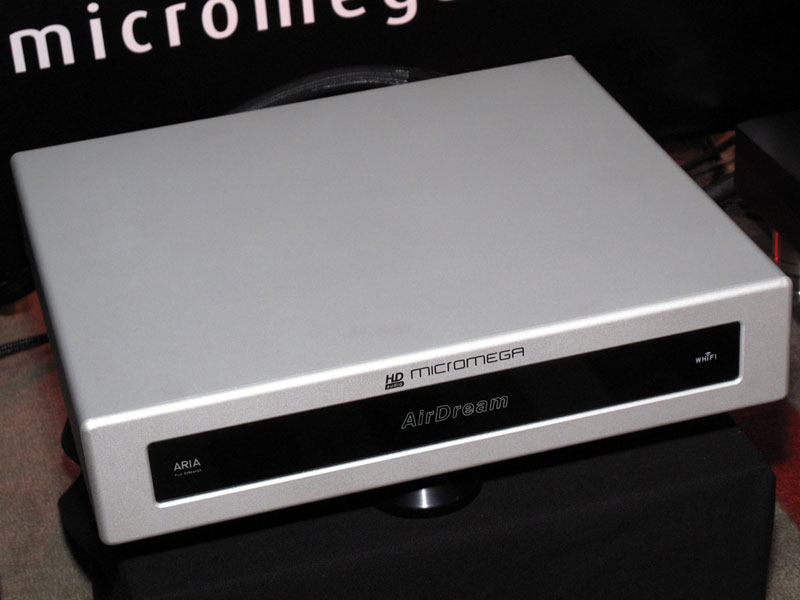 The ARIA AirDream uses nonmagnetic construction to avoid any WiFi signal interference; there's total separation of digital and analog sections using two different type of power supplies (R-Core transformer for the digital power supply and ACTS supply for the analog section); physical decoupling of both power supplies with rubber-mount studs; balanced and unbalanced audio outputs; an AES/EBU professional digital output; an RJ45 service connector for easy configuration of the Airport module; and a white backlit front panel with three luminosity levels. The D/A converter is completely new and does not use the Airport D/A converter; the new D/A chip is a Cirrus Logic CS4351 followed by discrete pure class-A JFET buffers developed specifically for this purpose. The D/A-converter section is on a separate PCB soldered to the shield of the Airport module to avoid any induced jitter when carrying high-speed signals.
© The Audio Beat • Nothing on this site may be reprinted or reused without permission.