Salon HiFi 2011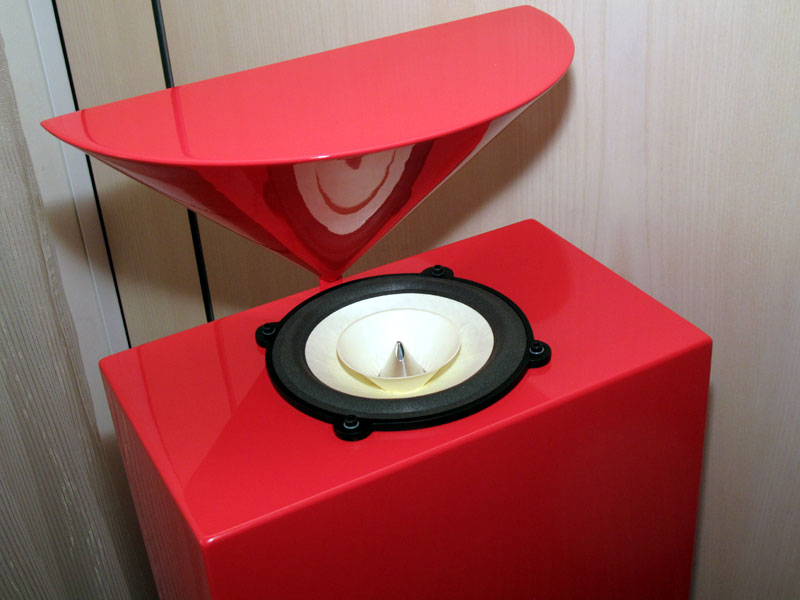 John Howes, best known for his amazing vintage hi-fi jumble sales, is also a dab hand at restoring Quad tube amps, rebuilding them completely and then finishing them in any color you like. He's also a horn fanatic. The speaker seen here is his new Quarter Wave inspired by Paul Voigt (£4500 per pair with Lowther PM6As, or £6250 per pair with Voxativ 2.5 drivers). The speakers' cabinets are made of 3/4"-thick birch plywood and stand 44"H x 16"W x 9 1/2"D.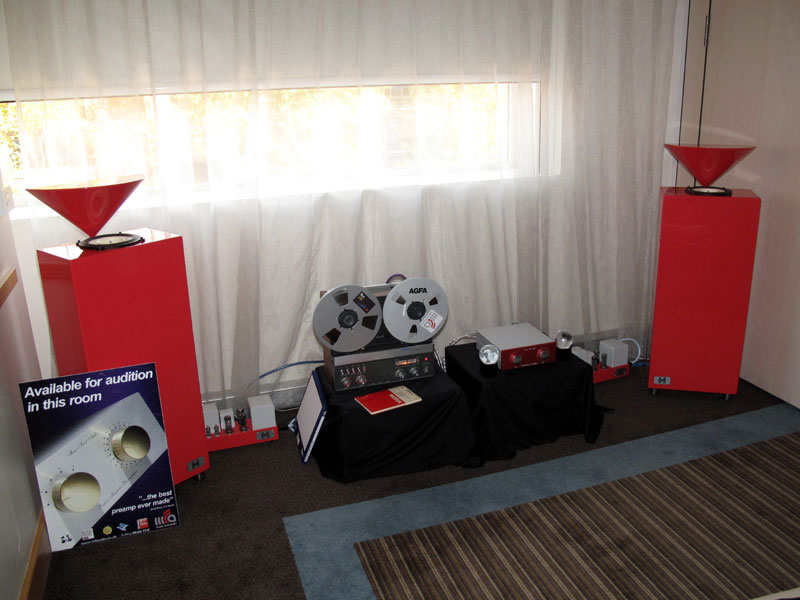 They were fed by Howes'-modified Quad II monoblocks (£3000 per pair) with control courtesy of Music First's Baby Reference (£6000). Source was a well-maintained Revox B77.
© The Audio Beat • Nothing on this site may be reprinted or reused without permission.