Salon HiFi 2011
by Ken Kessler | November 18, 2011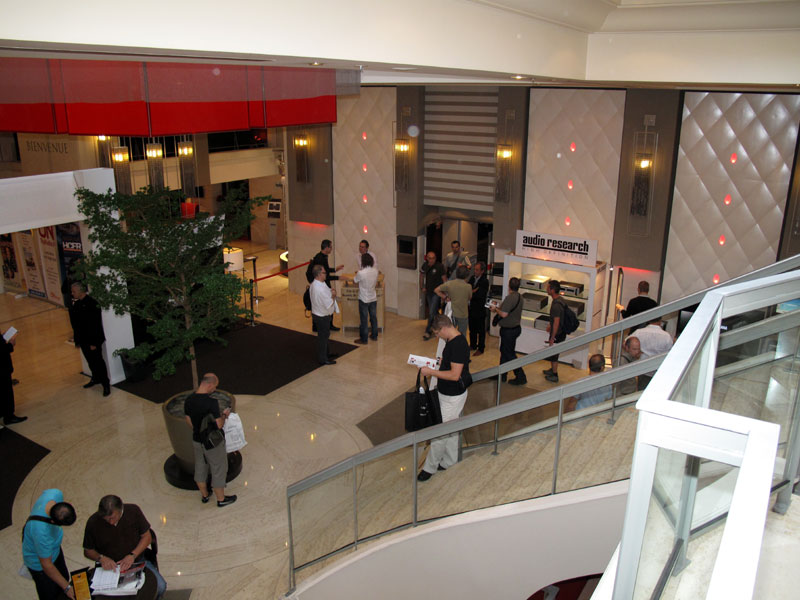 Following a couple of weeks after the Milan show, Paris's Salon HiFi Home Cinema at the Pullman Rive Gauche Hotel is one of the longest-running shows in Europe. It has, naturally, a uniquely Gallic flavor, exemplified by large rooms that are elegantly attired and comfortable, a host of odd-looking loudspeakers, plenty of tube equipment and unexpected surprises, like the first showing in Europe of the Audio Research DS-Pre, which just missed Milan.

Rumored to be the last at this venue -- the hotel is being sold -- there are hopes that next year's event will see a return to the spectacular
Palais des Congrès.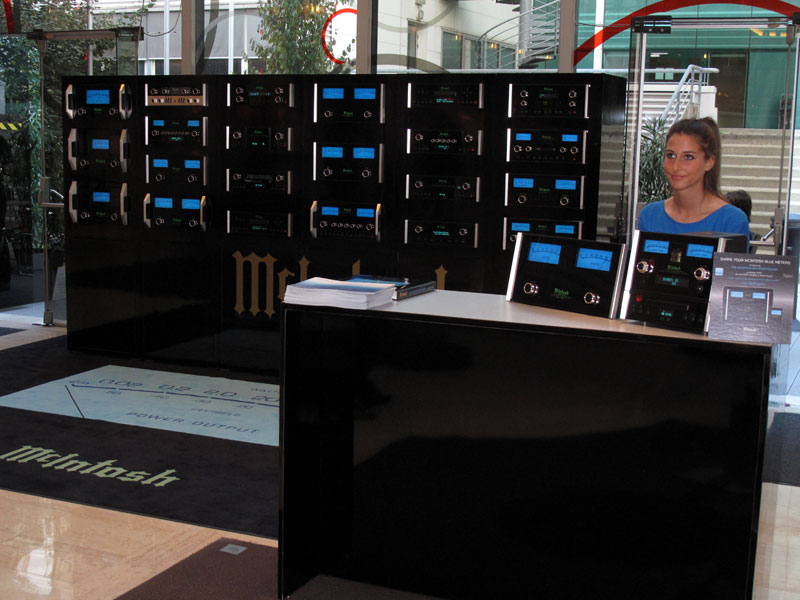 McIntosh's French importer, Philippe Demaret, created this wall of sound, including the ultimate McFanatic accessory: a carpet woven to look like a McIntosh front panel.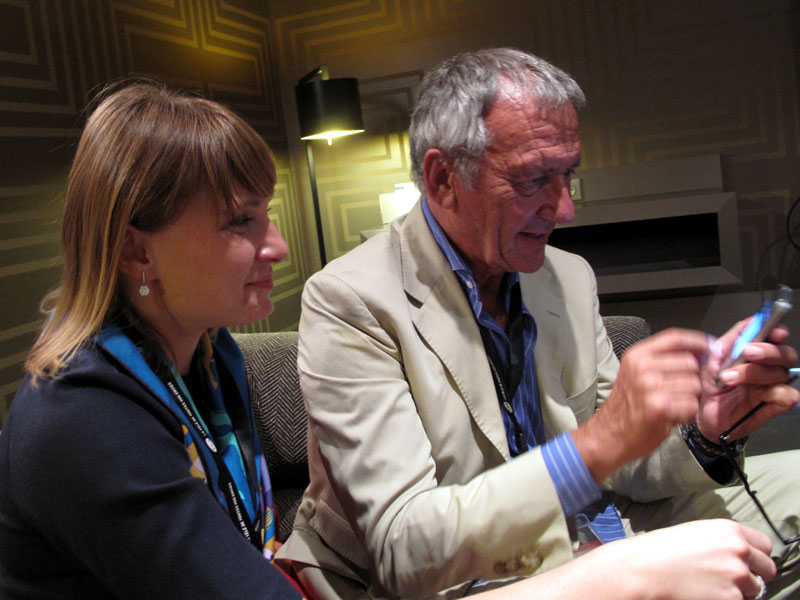 Show organizer Jean-Marie Hubert (right) demonstrates a new iPhone app to European Audio Team's Jozefina Lichtenegger.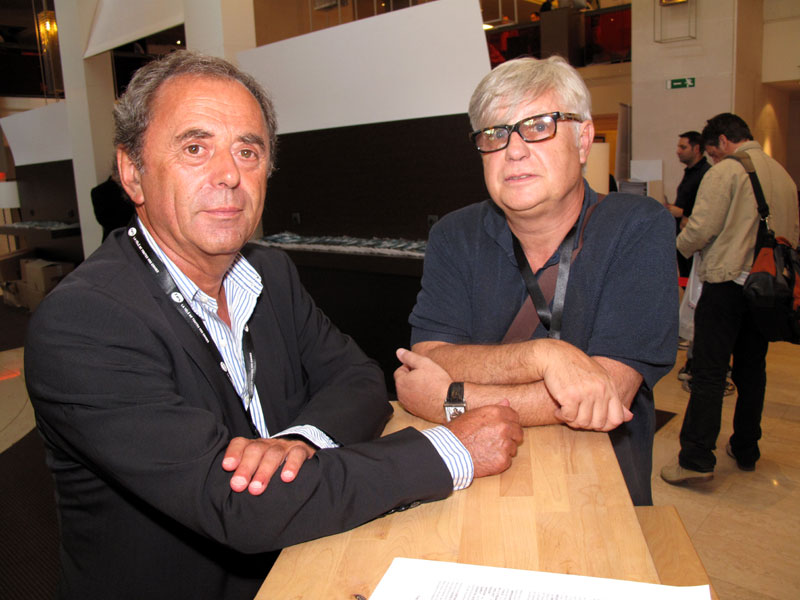 Philippe Demaret (left) of Europe Audio Diffusion and Ricardo Franassovici of Absolute Sounds, respectively the most powerful high-end distributors in France and the UK. The two of them control the high-end destiny of over 120,000,000 potential audiophiles.