Rocky Mountain Audio Fest 2016 • TABlog
by Dennis Davis | October 10, 2016
The Yvette ($25,500/pair) is Wilson Audio's largest and most-sophisticated single-enclosure speaker. While some may think of Yvette as an upgraded Sophia, Wilson emphasizes that this is not the case. Developed with the Alexx alongside Dave Wilson's WAMM project, Yvette is the most advanced and musically refined single-enclosure speaker Wilson Audio has ever made.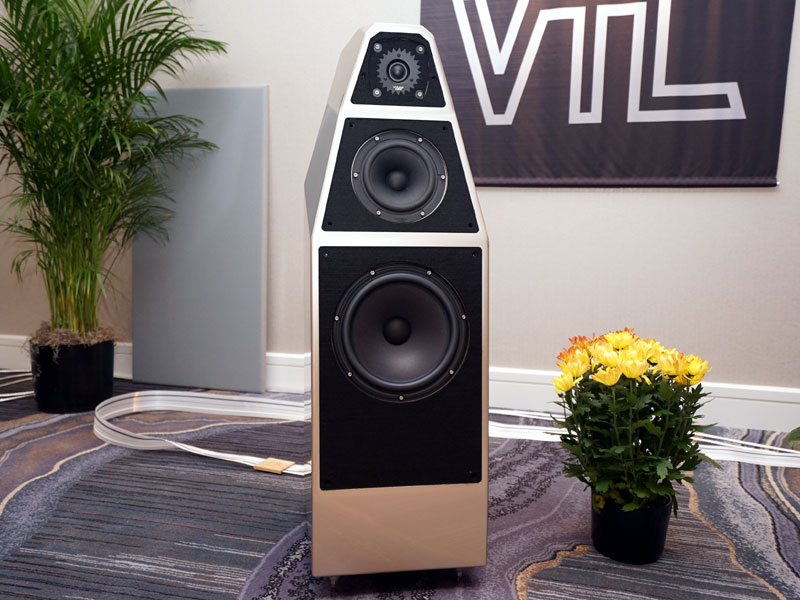 It uses a 10" rear-ported paper-pulp woofer, a 7" rear-vented cellulose/paper-pulp composite midrange and a sealed 1" silk-dome tweeter. The speaker is said to have a sensitivity of 86dB, requiring a minimum of 50 watts, delivering a frequency response of 20Hz to 25kHz. At 41" high, 13 1/4" wide and 20 1/16" deep, and weighing in at 175 pounds, it may seem somewhat small by comparison to the Sasha 2. Keep in mind, however, that the Yvette is larger than Wilson's original WATT/Puppy.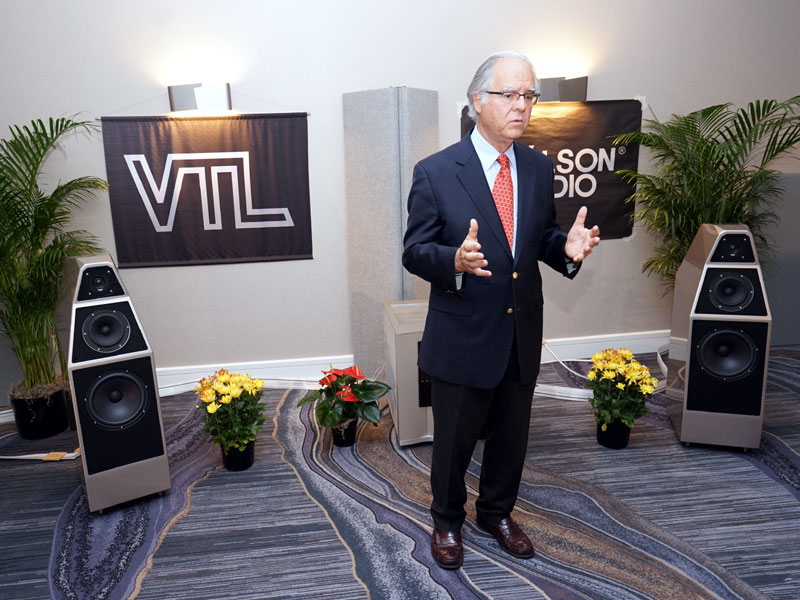 Teamed with frequent mate -- electronics from VTL -- the Yvette was playing in a new room at the Rocky Mountain Audio Fest, because of the hotel construction, and suffering a slow down in setup because Hurricane Matthew delayed arrival of Peter McGrath of Wilson Audio. Still, the speaker showed a lot of promise on day one. By Saturday evening and the Wilson Audio press conference, the speakers were sounding nice indeed.
It's hard not to believe that the room-friendly size and incorporation of trickle-down technology will make Yvette a big hit with Wilson speaker lovers and convert many new listeners to the brand. As for me, I'll be reviewing Yvette sometime later this year.