Rocky Mountain Audio Fest 2016 • Hot Product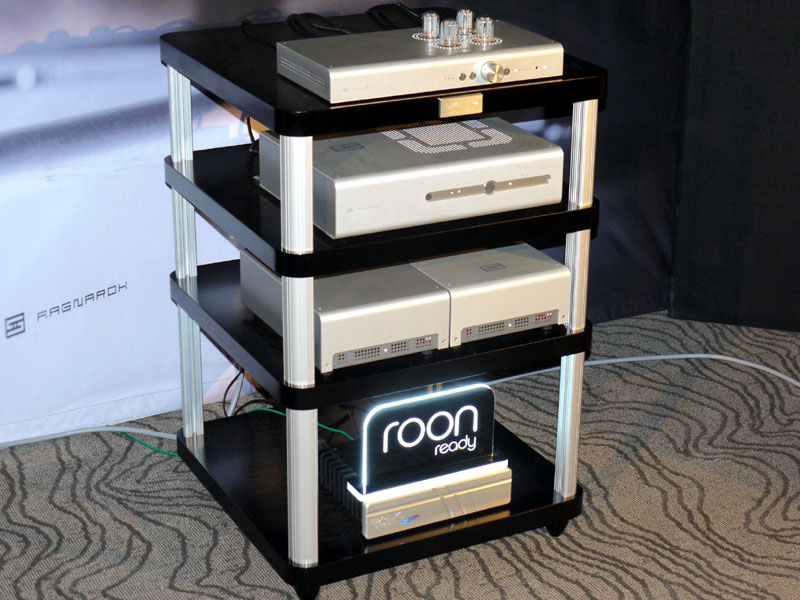 Best known for their name and the headphone amplifiers they stick it on, Schiit Audio might just have come up with the products of the Rocky Mountain Audio Fest 2016. On the face of it, two hybrid preamps and a power amp might not seem that special, but the prices and specs most certainly are.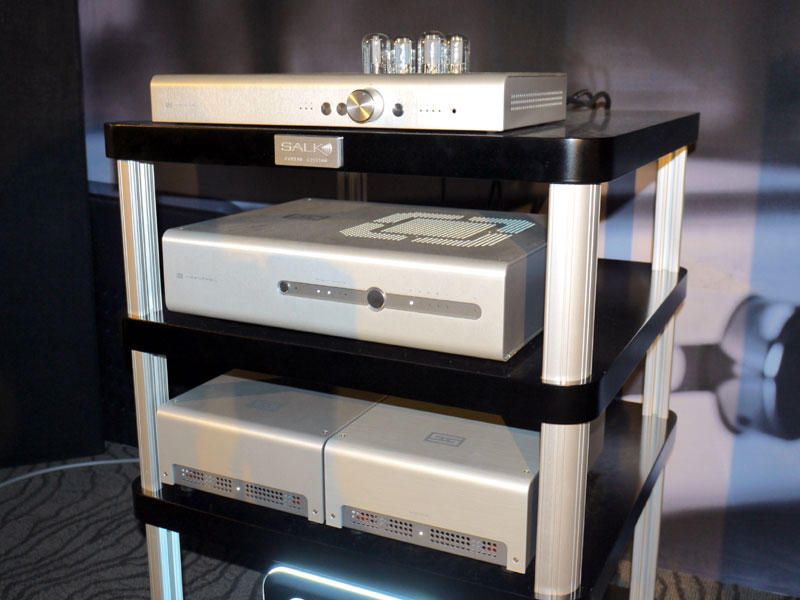 The single-ended Saga preamp (not shown) is built into a neat, half-width chassis in Schiit's familiar style and offers a choice of passive operation or active buffering based around a 6SN7 tube, five inputs, two outputs and remote control. Volume control is via a relay-switched 64-step attenuator, and the whole kit and caboodle can be yours for (wait for it) $349.
The full-width Freya (top shelf) doubles the price to $699 and doubles the width of the chassis. It also offers a choice of passive, J-FET buffer or tube gain from four 6SN7s. You get two balanced inputs, three single-ended inputs and both balanced and single-ended outputs. The 128-step attenuator and source switching are both remotely controllable.
Pitched at the same $699 price point, the Vidar power amp (bottom shelf) is also a half-width chassis, offering 100Wpc of honest-to-God class-AB power, with output doubling into 4 ohms or bridgeable to create a 400-watt monoblock.
Take all three products together and you have a range of system options to match budgets between $1000 and $2000, with in-built upgrade options too. Driven from the company's Yggdrasil DAC ($2299), the Freya and a pair of bridged Vidars made notably sweet sound through Salk speakers. The source was the Salk streamer and a Mac laptop.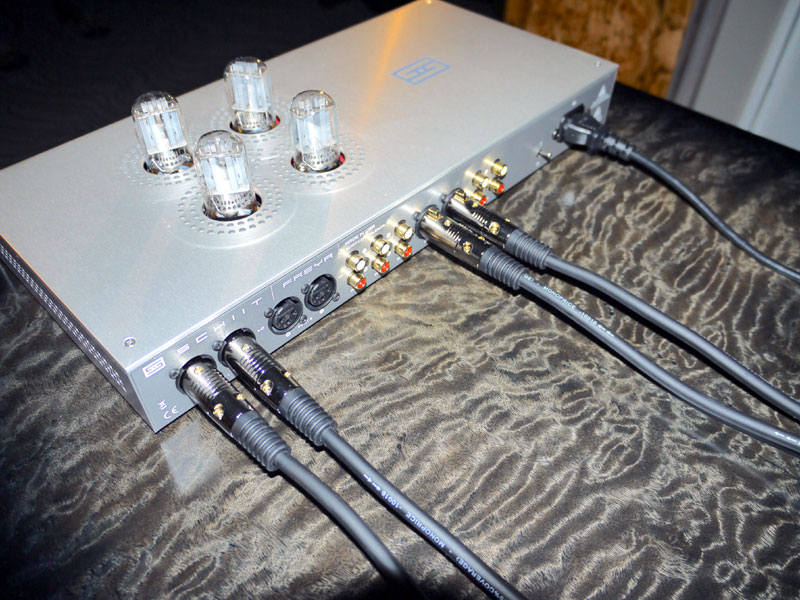 While the traditional separates manufacturers have been desperately trying to come up with bridge products to attract the head-fi crowd, guess what? It's a headphone-amplifier maker that might just have actually cracked it. With great products featuring simple yet classy styling, pitched at just the right price, Schiit's onward march seems to be gaining considerable momentum.