Rocky Mountain Audio Fest 2015 • TABlog
by Roy Gregory | October 9, 2015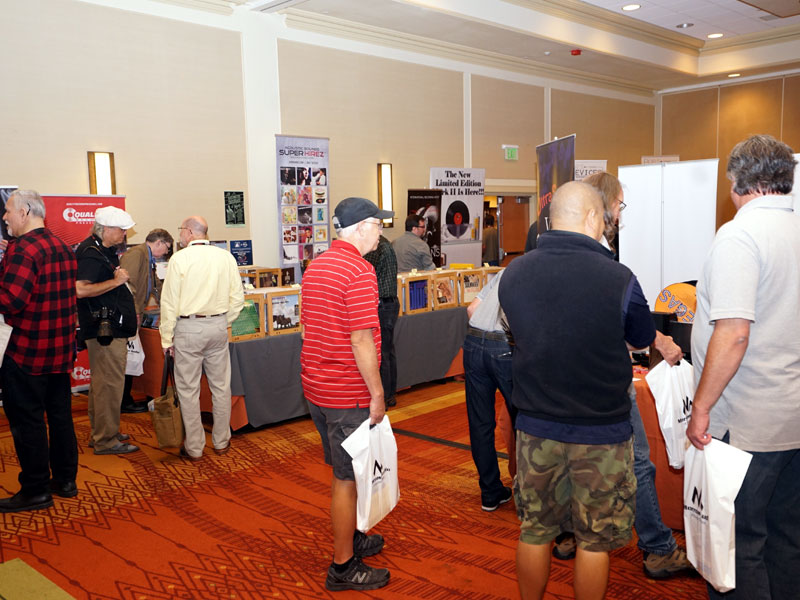 Despite plenty of traffic around the stalls of the various vinyl vendors, new releases were notable by their absence. MoFi's latest go-round on the Kind of Blue gravy train made it to the show in tiny numbers that disappeared almost as soon as the doors opened, while the Analogue Productions Bill Evans UHQR releases were still not in evidence, despite the noise they created so long ago that it has now almost abated. The label did have the long-awaited 180-gram repressing of the well-regarded Bruno Walter Beethoven 6th Symphony, but otherwise for those on top of the audiophile reissue scene it was pretty much a case of move along, nothing to see here.
Unfortunately, this is nothing new, with increasing numbers of audiophile titles delayed for seemingly longer and longer periods. Ironically, the root cause of this is the limited and finite pressing capacity available. Nobody is building new presses and there are few if any pressing plants to recondition and reopen, so with the major labels desperate for any available revenue stream, large orders for mainstream titles are sopping up the production capacity, leaving short-run specialist orders waiting in ever lengthening lines while the big number bullies shove their way up front. It leaves the labels that did so much to keep vinyl alive suffering for the popularity they've helped generate.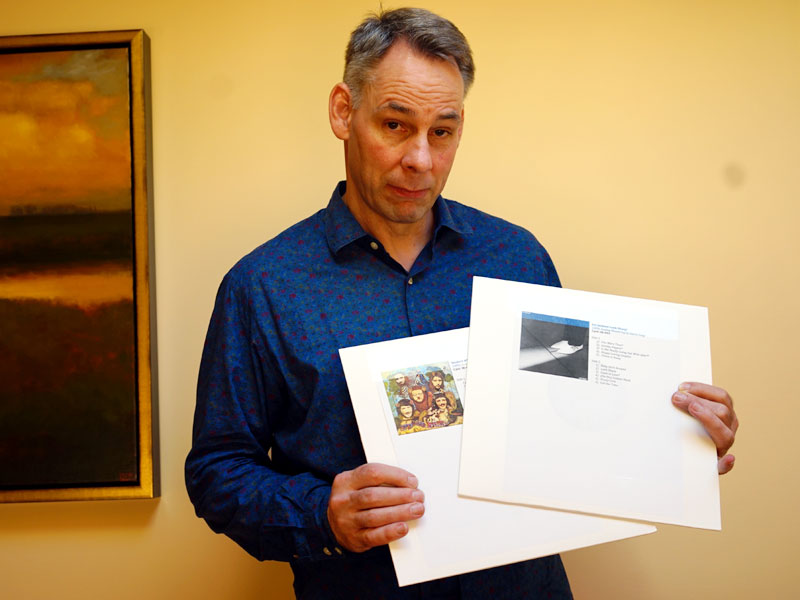 With software-related stories pretty thin on the ground at this RMAF, Intervention Records provided one very welcome ray of light amidst the gathering gloom. Several rooms, including VTL/Wilson and ARC/Vandersteen, were playing superb-sounding test pressings of the two imminently available Stealers Wheel titles that have already been announced by this new label. But the really big news was the announcement of more new titles in the shape of the first two Joe Jackson albums, Look Sharp and I'm The Man. This is music that's been crying out for repressing and it's also right up Intervention's material-led alley. The test pressings for these were even more impressive than the Stealers (and believe me, I'm intimately familiar with the UK-pressed originals), retaining all the considerable drive and energy of the early records, but adding weight, substance, detail and bandwidth to go with it. The results were powerful and tuneful, with a welcome degree of musical and tonal subtlety to sit behind and support the articulate, intelligent and expressive lyrics. They revealed unexpected quality in Jackson's voice, as well as underlining just what an accomplished pianist he really is, but the real benefactor is Graham Maby, whose long-line bass playing was (and still is) such a key part of Jackson's live sound.
These discs won't hit the shelves until the middle of next year, but believe me they'll be worth the wait.