Rocky Mountain Audio Fest 2015 • Hot Product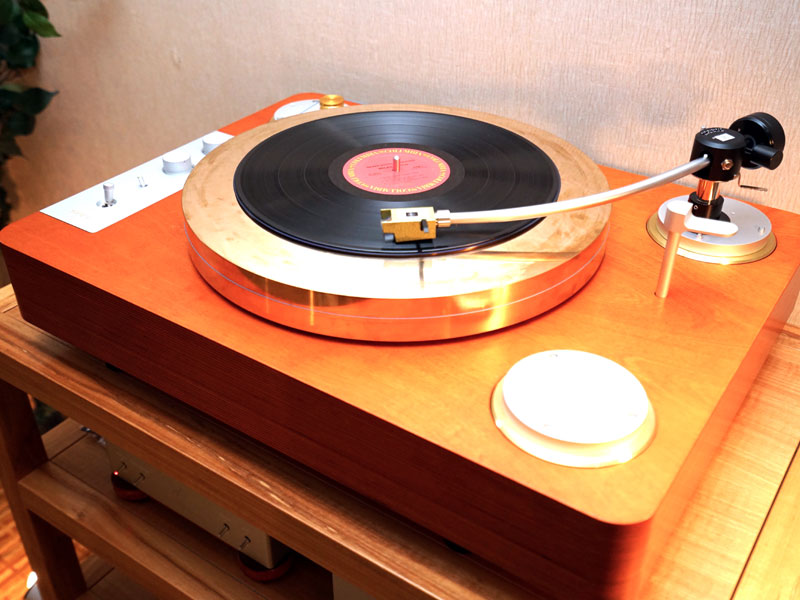 There's something about Japanese audiophile designs, an elegance and sense of aesthetic balance that sets them apart as genuine things of beauty. Be it the Connoisseur electronics or the Zanden products, they seem to simply ooze class and effortless style.
Well, now you can add another name to that list: SPEC Corporation, distributed by Tone Imports. The company offers a serious slab of a turntable, the oversized plinth matched by the oversized 40cm platter ($25,000 including an EMT 12" tonearm). It's belt driven by a DC motor, and the main bearing is a magnetically opposed (non-floating) design, maintaining vertical stability and mechanical ground path.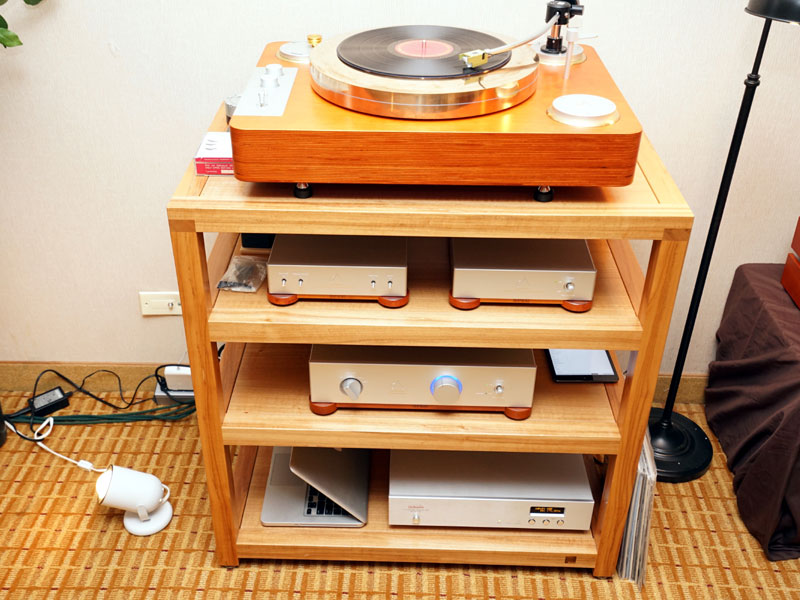 But as imposing as the 'table is, the really exciting products were the associated range of electronics: the two-box REQ-S1EX phono stage (second shelf, $11,500) paired with the RSA-M3EX integrated amplifier ($9500). Both are solid-state designs, built into elegantly undersized, minimalist aluminum-and-wood chassis. The phono stage is based on op-amp technology, while the integrated is a class-D design. Both employ rigorously chosen components, including oil-filled capacitors and custom inductors, to produce a sound that is just a beautifully clean, warm, open and uncluttered as their casework.
Driving the new DeVore Gibbon X speakers (complete with bamboo cabinets), the SPEC products produced unforced dynamics, presence and musical communication, making this one of the most engaging and enjoyable systems at the show -- as well as one of the best-looking.