Rocky Mountain Audio Fest 2015 • Hot Product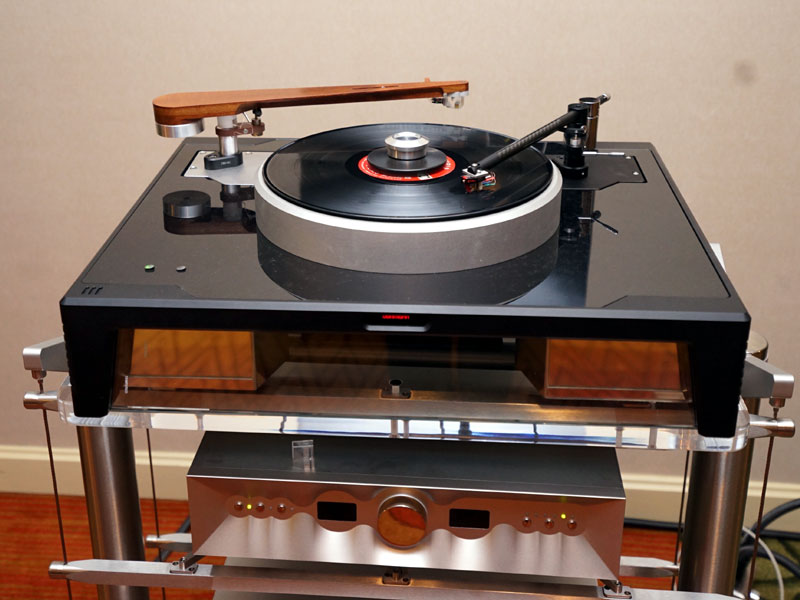 Tonearm savant Frank Schröder was at the show with three 'arms on display in two systems. In a system featuring products from Thrax Audio and EnKlein, two Schröder designs were mounted in the fabulous Döhmann Helix turntable. The Döhmann turntable retails for $40,000 with the CB 'arm (a Schröder design), or the 'arm can be purchased alone for $4000.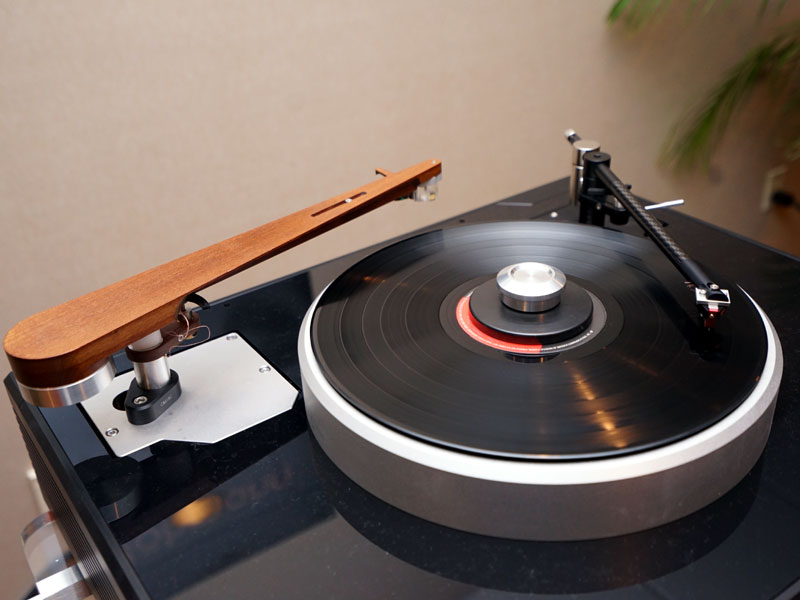 Also mounted on that turntable was a second arm -- a prototype from Schröder designed for Brooklyn-based Oswalds Mill Audio. That 'arm appears to be a big slab of wood, but it is in fact a fabricated material and about 11 1/2" long.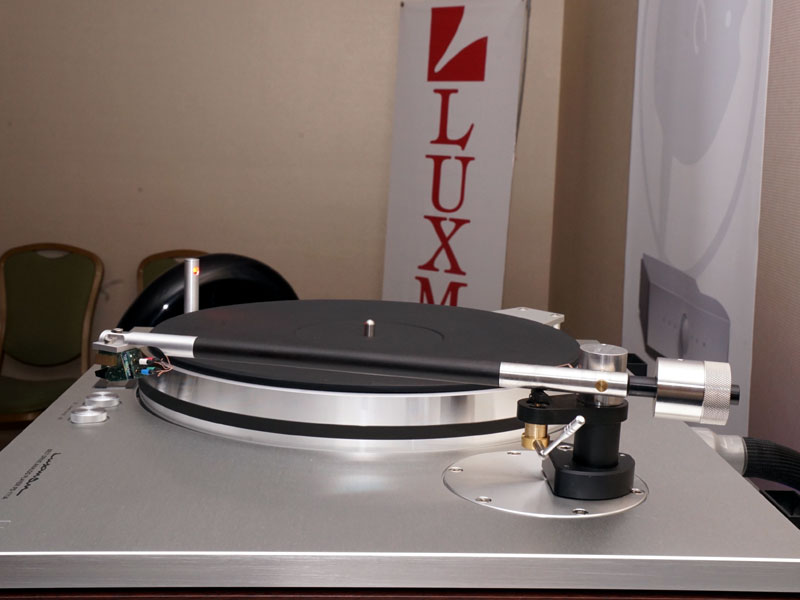 A second Schröder prototype was mounted on a Luxman turntable. Schröder says that this 'arm incorporates new bearing technology and has anti-skating compensation without using any parts dedicated to that function. It will be manufactured under license by Soundsmith and distributed by On A Higher Note under the name Alto, which stands for Asymmetrical Loading Topology. Pricing was not available for either of the prototypes.
© The Audio Beat • Nothing on this site may be reprinted or reused without permission.