Rocky Mountain Audio Fest 2015 • Hot Product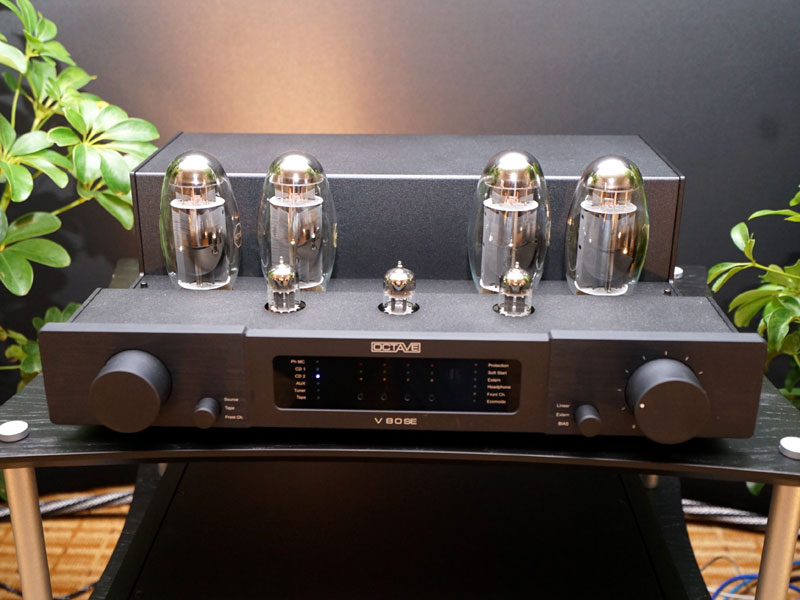 The distinctively curvaceous glass envelope of the KT150 tube has been something of a rarity outside Audio Research amplifiers, but it is slowly and surely gaining traction. The latest amp to offer the big power tetrode is the Octave Audio V 80 SE, a 130Wpc integrated design that costs $10,500 in line-only form or $11,250 with either a moving-magnet or a moving-coil internal phono stage. But perhaps the amp's most intriguing feature is a rear-mounted switch that (presumably) adjusts the filament voltage to accommodate different output tubes, be they KT88s or KT120s, 6550s or even EL34s -- at least according to the available information. Tube bias is set on the front panel, so for those who indulge in tube rolling, things have rarely been quite so simple.
The V 80 SE is a genuine full-facilities integrated amp, offering balanced as well as single-ended inputs, pre-out and power-in connection, a tape loop, a dedicated headphone amp and the ability to upgrade using external power supplies.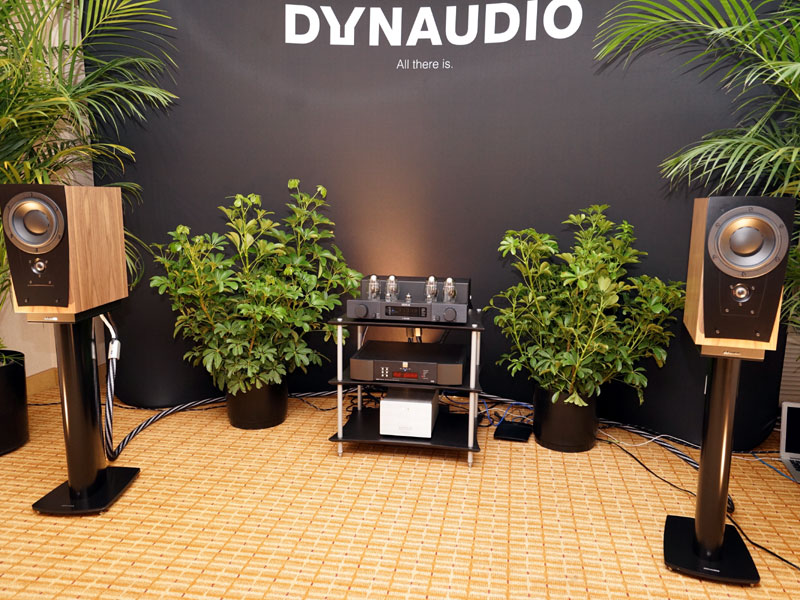 At the show it was driving a pair of Dynaudio's two-way, stand-mounted Contour S1.4 LE loudspeakers ($3950/pair, stands add $500) and delivering a sweeter, warmer and more musically involving sound than we've heard from these speakers. This is one very cool-looking and musically cool-sounding amplifier -- and it even has a super-cool two-button remote.