Rocky Mountain Audio Fest 2015 • Hot Product
Audeze debuted its new reference headphones, the LCD-4 Reference, priced at $3995 and due to ship in late October. The LCD-4 is based on the same technology as the LCD-3, but Audeze claims to have significantly improved its transducer design and magnetic arrays.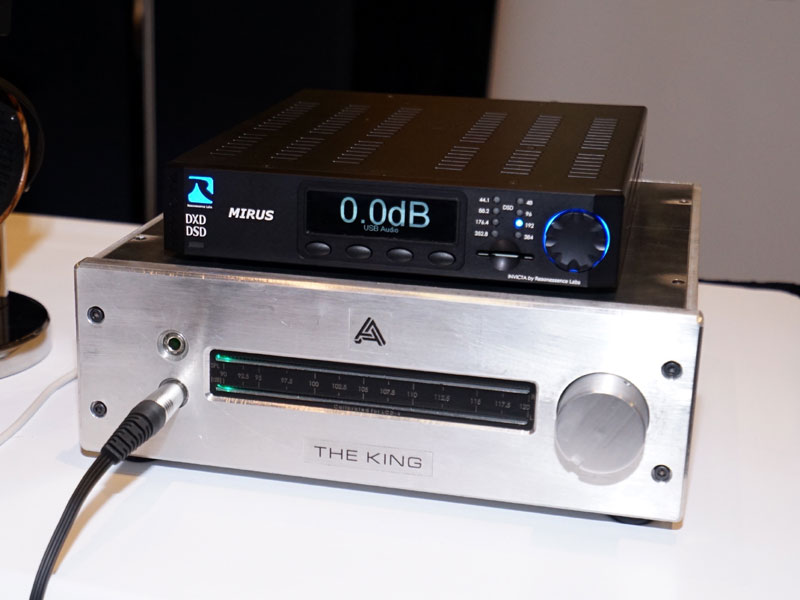 Audeze also showed the new King headphone amp, designed by audio veteran Bascom King. The King is a two-stage hybrid design featuring a pair of twin-triode tube inputs (E88CCs), a differential P-MOSFET driver, and MOSFET output devices. It uses NPN MOSFET output devices that Audeze claims are far better than typical PNP/NPN devices. The retail price of The King is set at $3995, but Audeze is offering it through Indiegogo for 30 days only at $2950. However, the first ten buyers get an even better deal: only $2750. Shipping begins in December.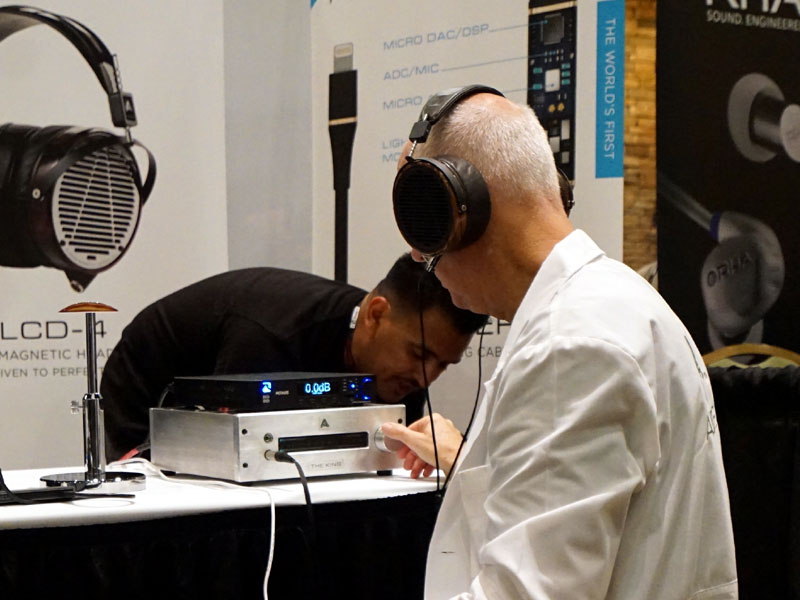 Together, the LCD-4 and King sounded as good as any headphone/amplifier combination we've heard. How much of that was the headphones and how much the amp we're not able to guess.