Rocky Mountain Audio Fest 2014 • Best of Show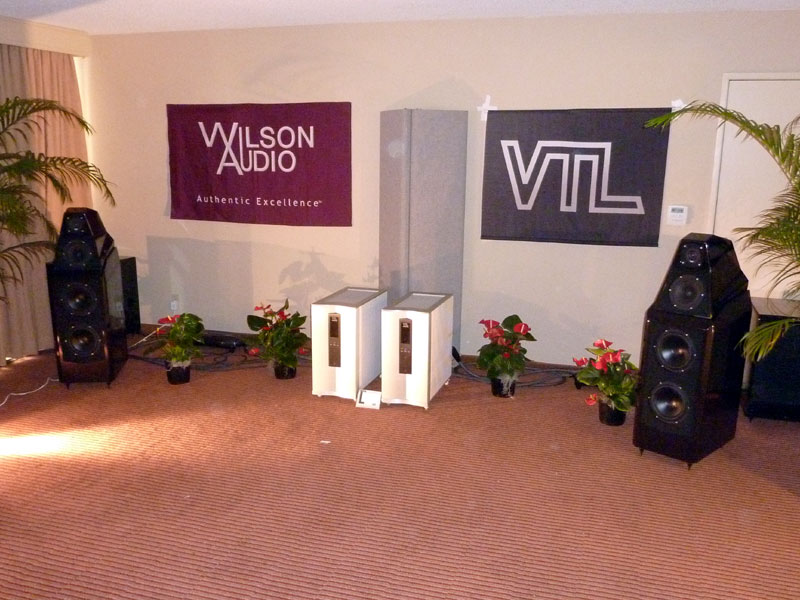 VTL teamed up with Wilson Audio again to produce sound that defied the accepted wisdom that show conditions always trump the best efforts of manufacturers and dealers, who put so much effort into carting huge quantities of expensive audio gear into a hotel room and hoping for the best -- the electrical, space and construction shortcomings be damned.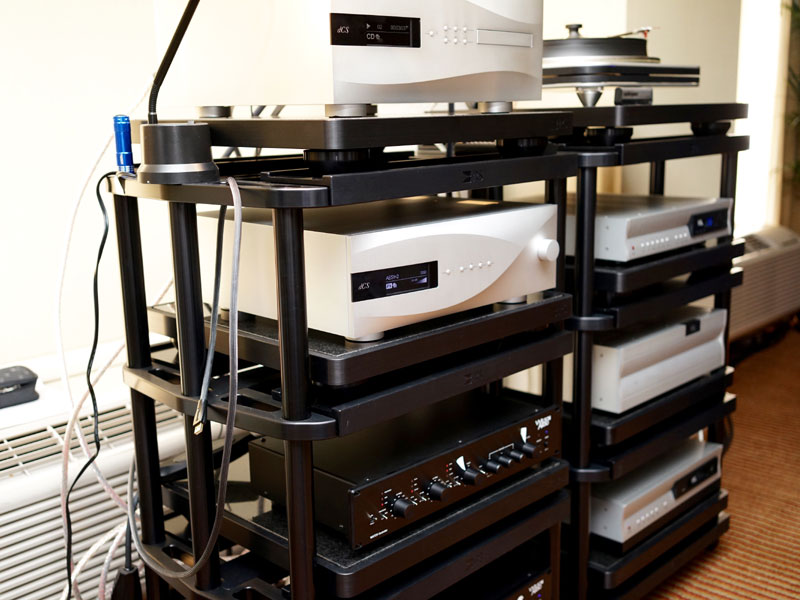 Of course, no amount of pricey gear will sound great without human intervention, and VTL's Luke Manley and Bea Lam along with Wilson's John Giolas and Peter McGrath supplied that spark to make all the bits sound like they belonged together. Wilson Sasha 2 speakers ($30,900/pair) were supported by two Wilson WATCH Dog subwoofers ($9800 each) and two Wilson sub controllers ($4000 each). VTL S-400 Series II Reference amps ($33,500) were doubled up, one per channel for the speaker and sub, to supply a deep well of power that never ran dry. VTL's TL-7.5 Series III Reference preamplifier ($25,000) and TP-6.5 Signature phono stage with step-up transformer ($12,000) sat on two Harmonic Resolution Systems SXR racks with M3X isolation bases ($11,580 each).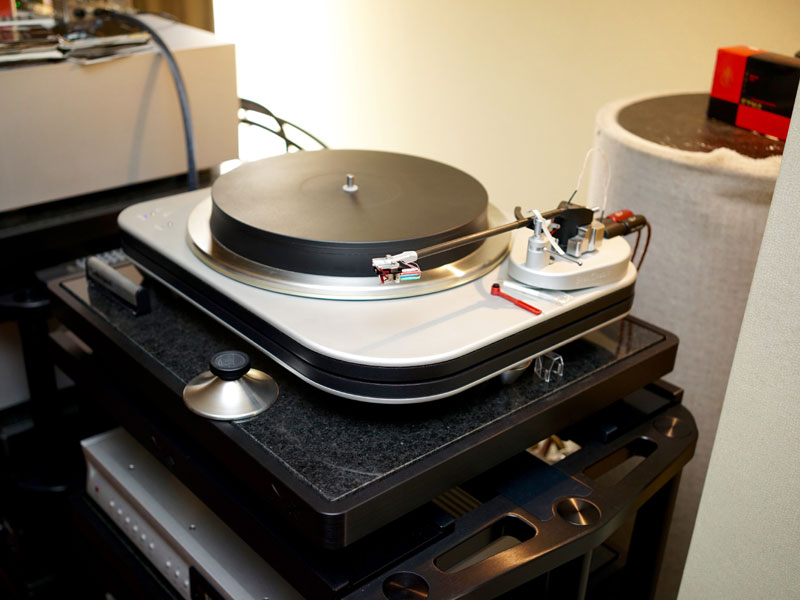 Analog was delivered via Spiral Groove's top-of-the-line SG1.1 turntable with a Centroid tonearm ($31,000) and Lyra's magical Etna cartridge ($6995). More human intervention: analog-setup guru Sterling Trayle spent hours dialing in the turntable-cartridge combination. Digital was supplied by a dCS Vivaldi transport ($39,999) and DAC ($34,999). Power cords were Nordost Odin and Valhalla, while signal cables were Nordost Odin (digital) and Transparent Audio Opus MM2 and Reference XL (interconnects and speaker cables).
Luke and Bea brought along their traveling vinyl collection, which included a copy of Cecile McLorin's Woman Child, which sounded more atmospheric than ever. Large-scale orchestral music, both analog and digital, never ran out of steam and presented a perfectly scaled soundstage. Violin solos never sounded better on several familiar recording, and Willie Nelson, backed by Eric Clapton, sounded life-sized without becoming too large. This was a room that we returned to each day of the show and never tired of relaxing in. People complain that rooms filled with expensive equipment only make them more satisfied with their modest home rigs, but that never happened here.
Once again, this team proved what intelligent design and thoughtful planning can achieve -- one of the show's highlights.