Rocky Mountain Audio Fest 2014 • Hot Product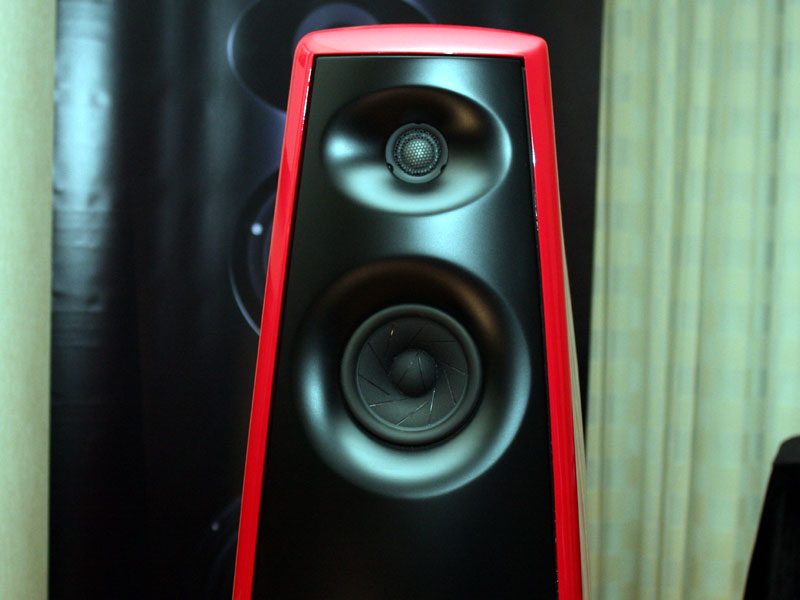 The integral waveguides of the Voce Audio Trius speaker ($64,000 per pair) are said to help with "sound propagation." The speaker's entire cabinet is machined from a phenolic material with a proprietary binding agent, making for an enclosure that's insert and very stiff.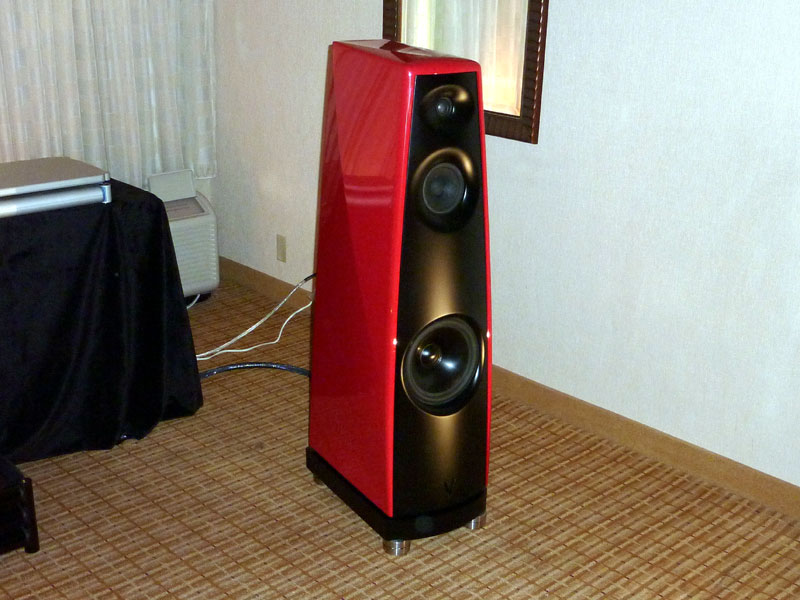 The speaker uses all modified ScanSpeak drivers, including a beryllium-dome tweeter, and a crossover designed by electronics manufacturer MSB that uses only one capacitor and one inductor in order to keep the speaker's impedance as flat as possible -- "a constant 8 ohms," says the literature.
Paired with MSB electronics, the Trius sounded supple and organic, producing a true musical experience that was consistent with the company's stated sonic goals. This is a very promising new speaker from a relatively new speaker company.