Rocky Mountain Audio Fest 2014 • Hot Product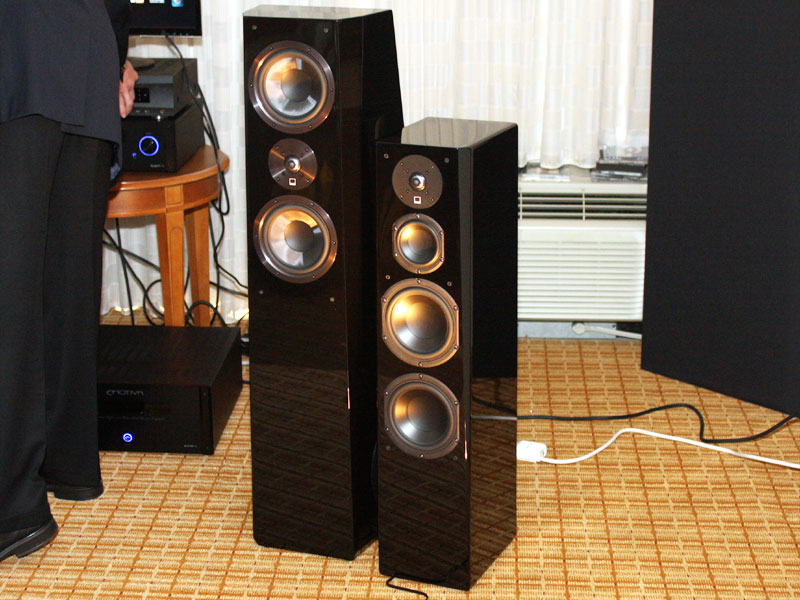 Subwoofer specialist SVS put a cutaway version of its most massive sub in the doorway of one of its rooms, but the company's news at RMAF was the debut of a new line of speakers whose budget pricing belied a true high-end pedigree. The floorstanding Prime Tower (right) initially caught our attention. It's a 3.5-way design that pairs two individually tuned and isolated 6 1/2" polypropylene woofers with a 3 1/2" polypropylene midrange and aluminum-dome tweeter. The Tower costs $999/pair in black-ash finish and $1199 in gloss black, as shown.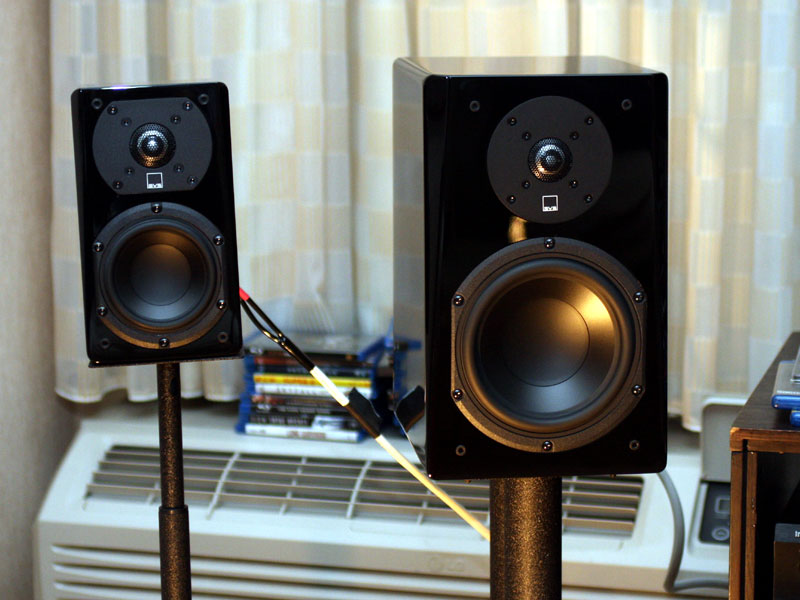 Even more reasonable are the Prime Satellite (left, $269/pair in black ash, $349/pair in gloss black) and Bookshelf ($499/pair in black ash, $599/pair in gloss black), which also use polypropylene woofers and aluminum-dome tweeters.
All of these Prime-series speakers are available with other speakers in the series and one of SVS's powered subwoofers to comprise a full home-theater system. System prices begin at $699.
© The Audio Beat • Nothing on this site may be reprinted or reused without permission.