Rocky Mountain Audio Fest 2014 • Hot Product
Paul Barton, the PSB behind PSB, talked at length about his latest speaker. . . ,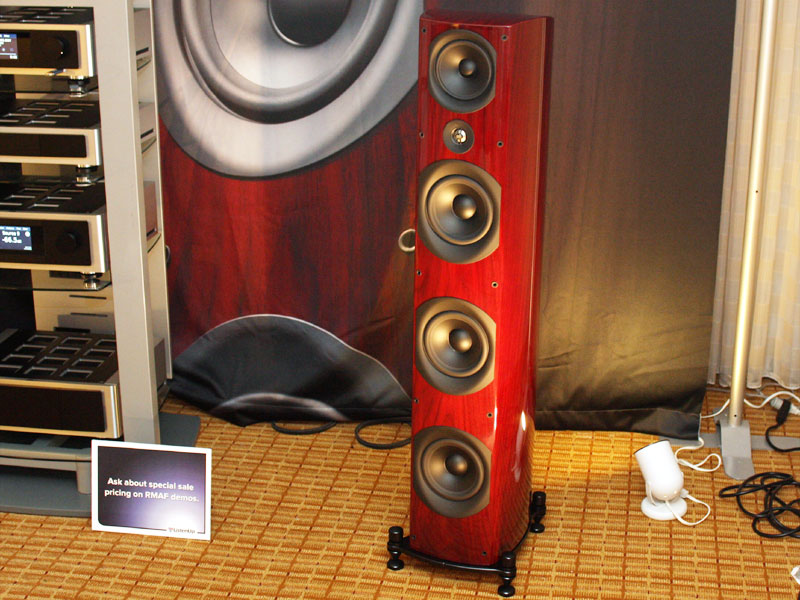 . . .the Imagine T3 ($7500/pair). A five-way design featuring new PSB-designed, low-distortion drivers, the T3 packs an impressive amount of thinking into its slim cabinet. Its three woofers are part of what Barton calls "a transitional array," in which the upper woofers are strategically attenuated to reduce floor bounce. Each has its own chamber and port, and the bottom woofer can be shorted, in which case it becomes a damper, further tuning the bass for the room and speaker position. The contoured cabinet uses seven layers of MDF and also features a separate chamber for the midrange driver. The cabinet's only flat surface is its bottom.
The sound? Clean, punchy and vivid. If speaker technology fascinates you, the Imagine T3 gives you a lot to consider for its mid-level price. A matching three-way center-channel speaker, the Imagine C3 ($2000), is also available.