Rocky Mountain Audio Fest 2014 • Best of Show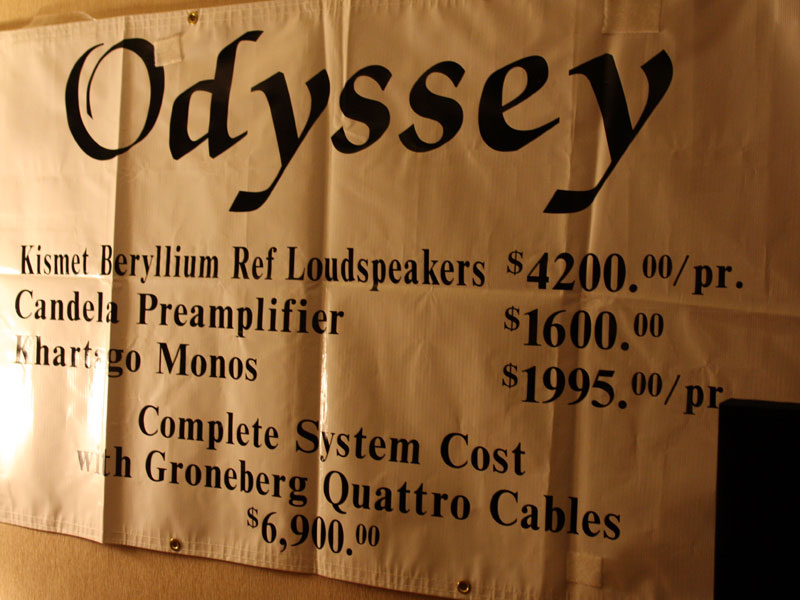 We love it when manufacturers displaying shows put together documentation of the products they're using, but Klaus Bunge of Odyssey Audio was so proud of the system he assembled -- and its price -- that he took this a step further, posting the info on the wall of his room.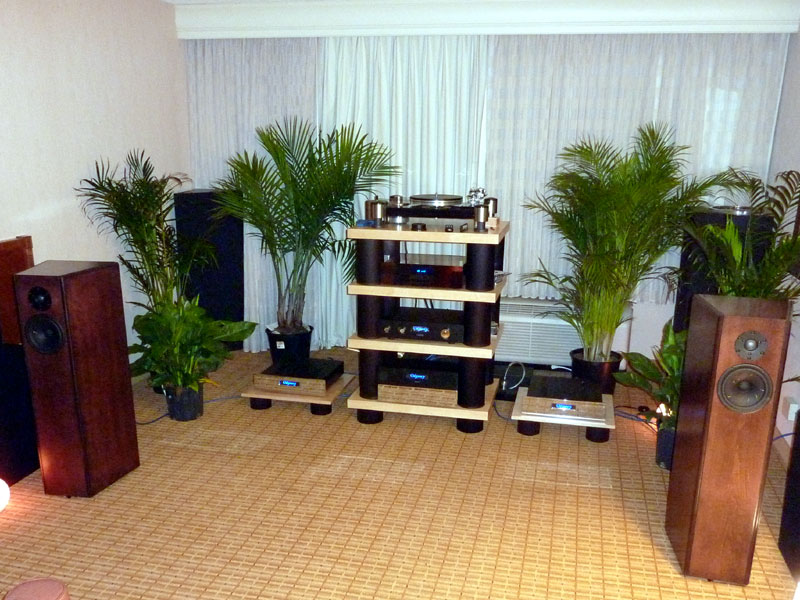 Of course, all of the products, save for the turntable and cables, were from Odyssey. Odyssey Khartago mono amps ($1995/pair) drove Odyssey Kismet Beryllium Reference speakers ($4200/pair), with an Odyssey Candela preamp ($1600) acting as conduit for an Odyssey CD player and a VPI TNT 3.5 turntable with Symphonic Line cartridge. The Groneberg cables were also products that Klaus sells, and, as the broadside indicates, they're included in the system price of $6900.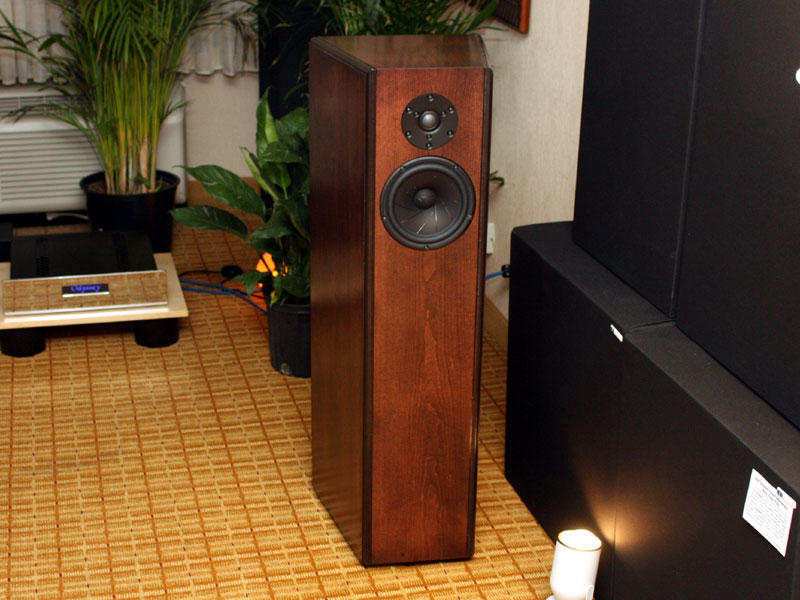 No one would call the sound of the system laid-back or demure -- it was slightly forward, fast, and dynamic. The two-way speakers didn't lack for low-end punch. We played an LP that emphasized what the system did so well, Heart's Dreamboat Annie, and the sound was vivid, even exciting.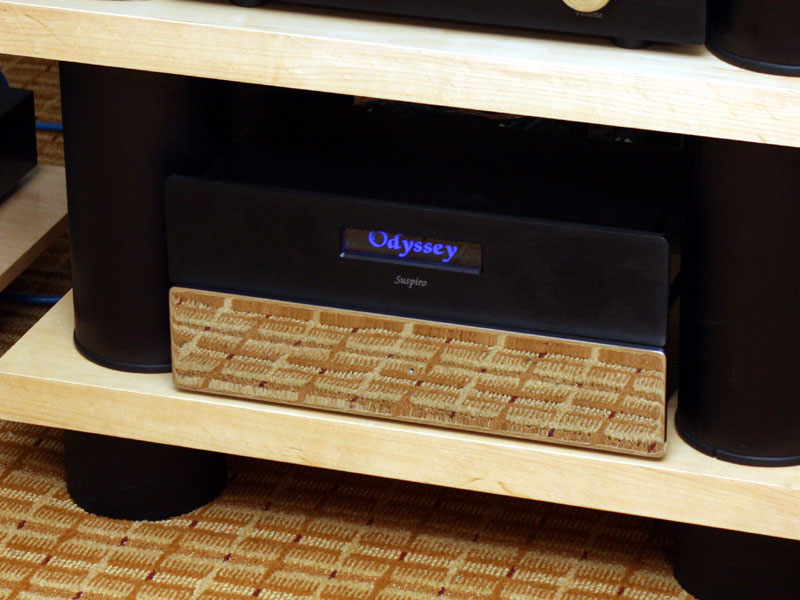 Also part of the system, though not part of the $6900 price, was the new Odyssey Suspiro solid-state phono stage. shown here with its optional outboard power supply ($1950). It's also available with an internal power supply for $1250. According to Klaus, the Suspiro's gain is "way over 60dB."