Rocky Mountain Audio Fest 2014 • Hot Product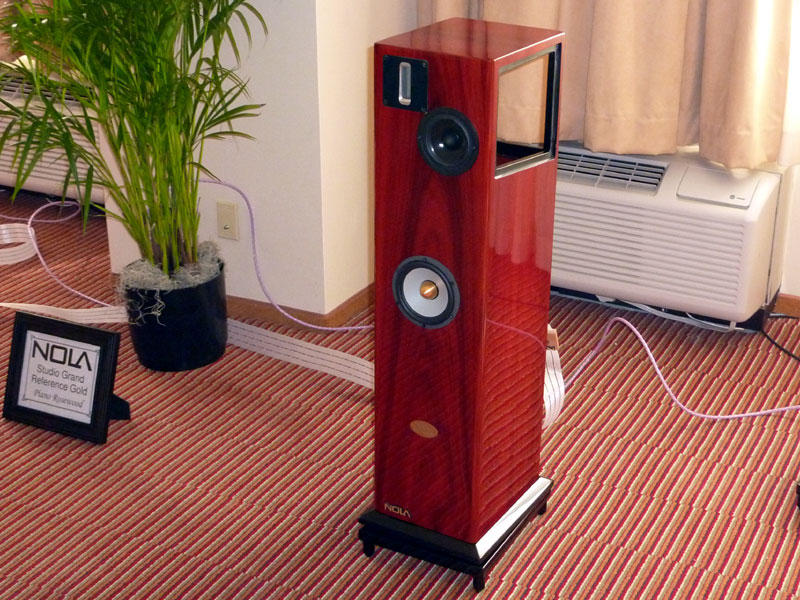 The latest -- and smallest floorstanding -- speaker in Nola's Gold series is the Studio Grand Reference Gold ($19,800/pair). Like the other speakers in the series, this compact floorstander uses "exotic" components, including an Alnico magnesium woofer, an Alnico dipole midrange supported by the speaker's. . .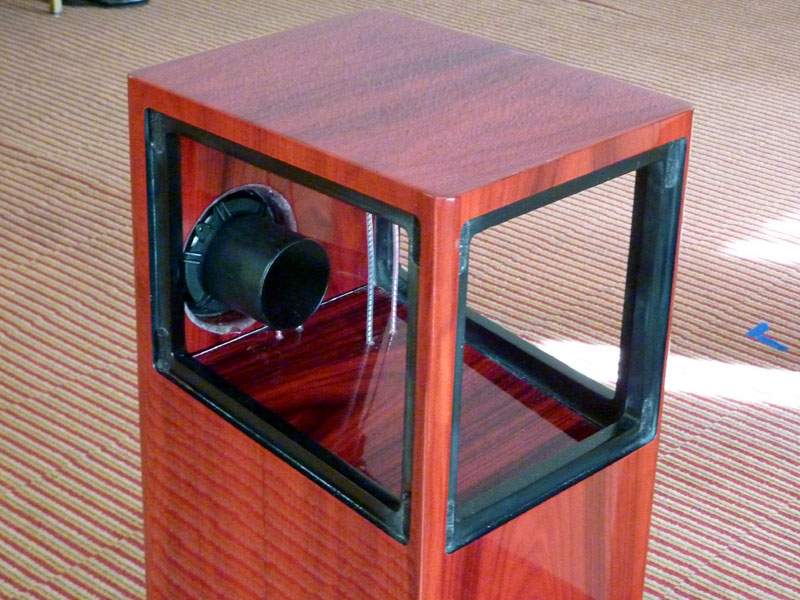 . . .open-baffle design, and a true ribbon tweeter, along with Nordost internal wire. Like its bigger brothers, the Studio Grand Reference Gold sounded supple -- the opposite of hard and exacting -- conveying great midrange presence, treble air and ambience, a very seductive combination. All of this comes in a mid-sized package that will be ideal for smaller rooms, even though the speaker ably filled out a large one in Denver.
We've liked many recent Nola speakers, which makes it difficult to single one out, but because of its price, the Studio Grand Reference Gold may be the greatest sonic value of them all.