Rocky Mountain Audio Fest 2014 • Hot Product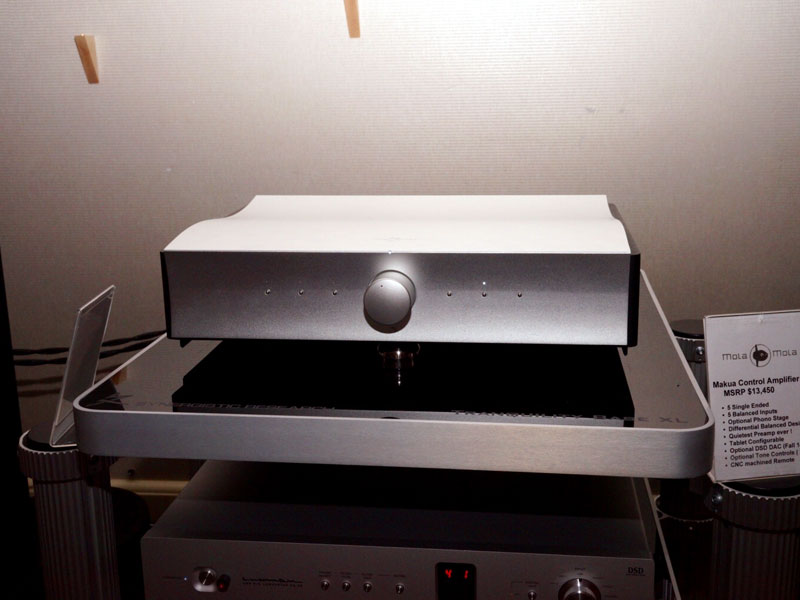 Designer Bruno Putzeys, cofounder of Netherlands company Mola Mola, has long designed electronics for other manufacturers. He now brings his own products to the US market through distributor On A Higher Note. Of particular interest among those shown at RMAF was his Makua preamplifier. While available as a line stage only ($13,450), the unit also has a DAC option. The Mola Mola DAC is available as a separate unit for $12,000, but it can be added internally to the Makua for $5000. The DAC offers DSD up to quad speed and PCM up to 32 bits/384kHz.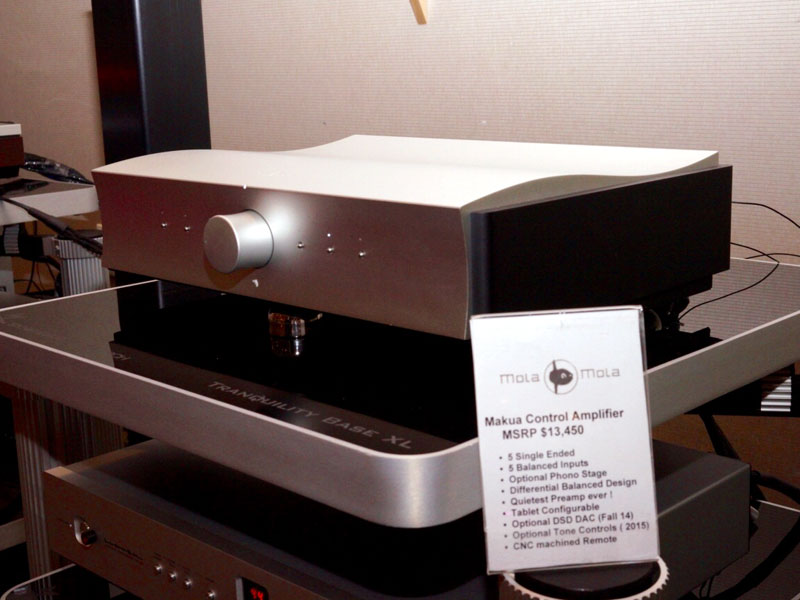 What some may find an even more interesting option, however, is the Makua's phono stage ($2500), which has virtually any adjustment you can think of, all of which can be changed from your iPad or notebook. While many phono stages offer a small handful of adjustable recording curves, the Makua's boasts a selection rivaled by few if any phono stages. It can be programmed to replicate any historical curve, including those necessary for 78rpm playback.