Rocky Mountain Audio Fest 2014 • Hot Product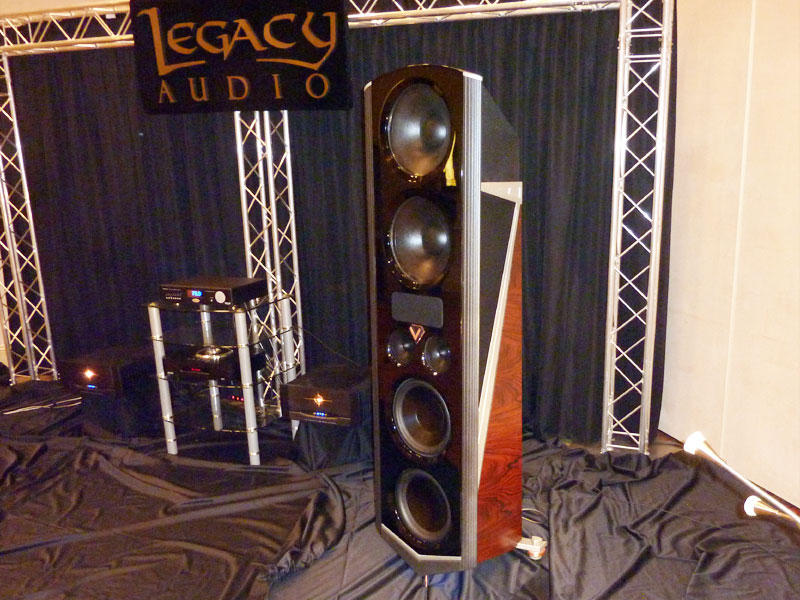 Legacy Audio speakers are well known for their imposing size and use of multiple drivers. The company's latest speaker, and new top of the line, is the V (price not yet determined), which is a five-way design that uses dual 4" ribbon tweeters, dual 6" upper-midrange drivers, dual 14" midrange/upper-bass drivers, dual 12" woofers and. . .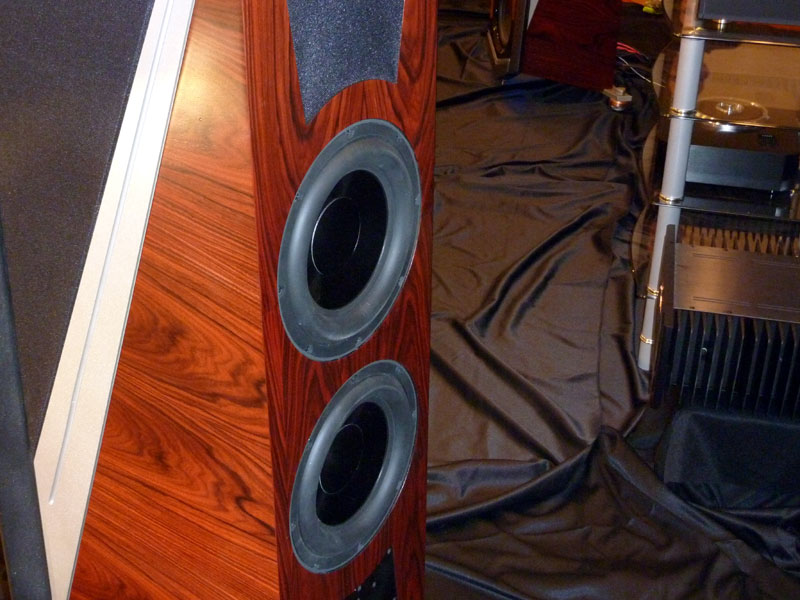 . . .a rear-mounted 12" subwoofer mated to three 10" rear-mounted passive radiators. Each speaker's bass and subwoofer sections are powered by 1400-watt internal ICEpower amps. The crossover frequencies, in case you are curious, as we were, are 3kHz, 400Hz and 80Hz (the subwoofer section is presumably separately adjustable).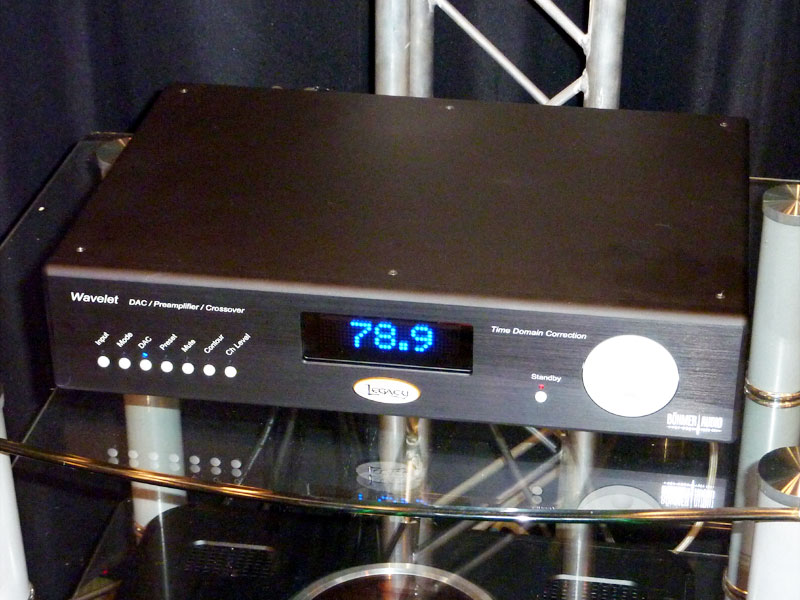 Also part of the package is Legacy's Wavelet, a preamp and crossover that provides time alignment and speaker-room correction along with a digital-to-analog-conversion functionality.