Rocky Mountain Audio Fest 2014 • Best of Show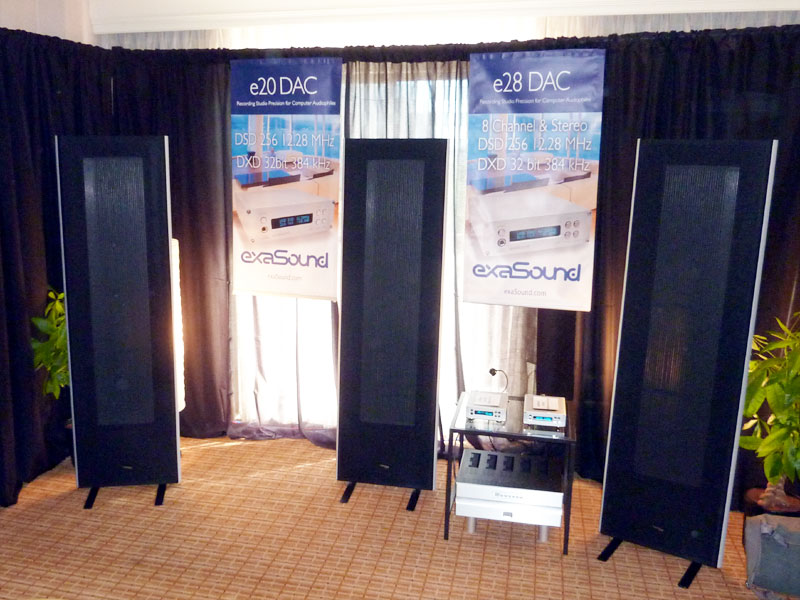 Magnepan is no newcomer to multichannel demos. Wendell Diller, the company's marketing manager, has promoted the three-channel stereo concept at various audio shows and in the company's own listening room. But DAC maker exaSound took the concept a bit further, packing five Magnepan 1.7s ($1995/pair) into one of the smaller upper-floor rooms and producing a very impressive and utterly convincing demo. The source was a MacBook and the amplifier was a five-channel Bryston 9B SST2 ($8095).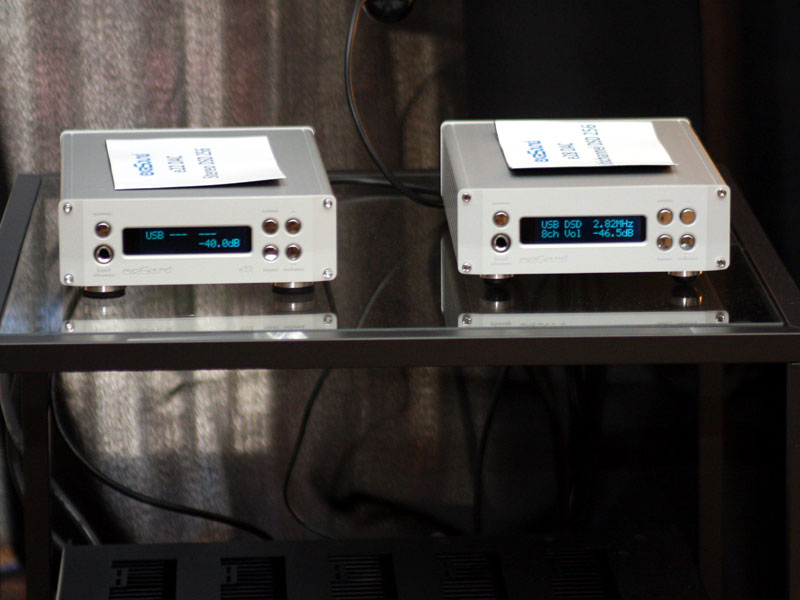 The DAC in use, either the exaSound 222 stereo DAC (left, $3500) or the e28 multichannel DAC ($3650), both of which can handle DSD in addition to high-resolution PCM -- de rigeur for a USB DAC these days -- . . .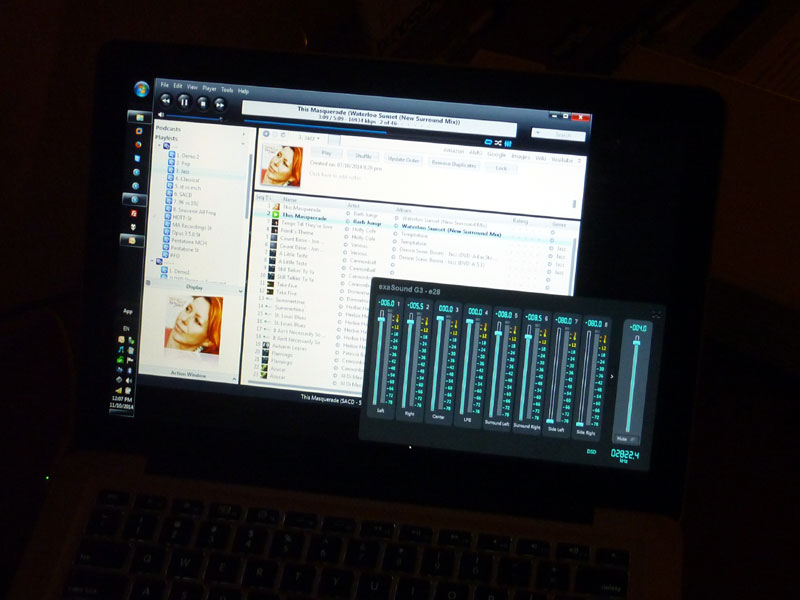 . . .handled volume control via remote or the connected laptop, each channel being independently adjustable. Cables were nothing special -- "down to earth," as they were described to us.
Sonically, this system presented a truly immersive, three-dimensional soundstage, no matter where you sat in the room. The tonality was pure Magnepan, with a fundamental rightness and transparency, especially through the midrange. But what was most impressive about this system was its simplicity. Gone are the days of surround-sound processors, DVD players and multiple amps -- a home-theater system masquerading as a music system. This system was all music all the time, financially accessible and sane, even with five panel speakers spread throughout the room.
Wendell didn't oversee this demo, didn't even attend the show, but he surely would have approved of this system.