Rocky Mountain Audio Fest 2014 • TABlog
by Dennis Davis | October 30, 2014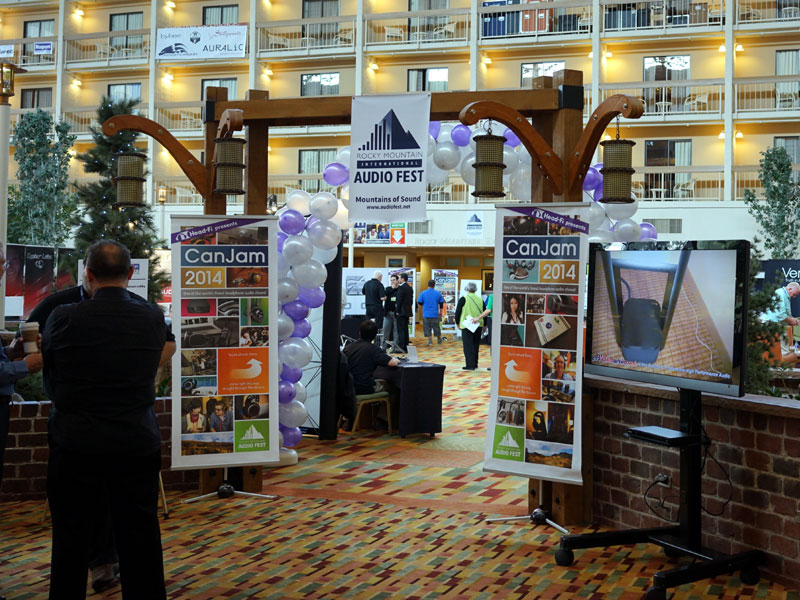 CanJam at RMAF 2014, organized by Head-Fi founder Jude Mansilla, has expanded over the past couple of years of its existence. Last year CanJam completely filled the ballroom-sized space allotted to it, but this year it took over another large adjoining space. Some established vendors, such as Stax, Abyss and Astell & Kern, also had dedicated rooms. Because of the relatively small scale of the products, manufacturers can set up and break down exhibits with ease, compared to speaker and amplifier developers, and the tooling and manufacturing costs of developing new products are comparatively small, leading to a real sense of constant innovation on display at each year's CanJam gathering. This year was no exception, with lots of "Why didn't I think of that?" products on display in prototype and finished form.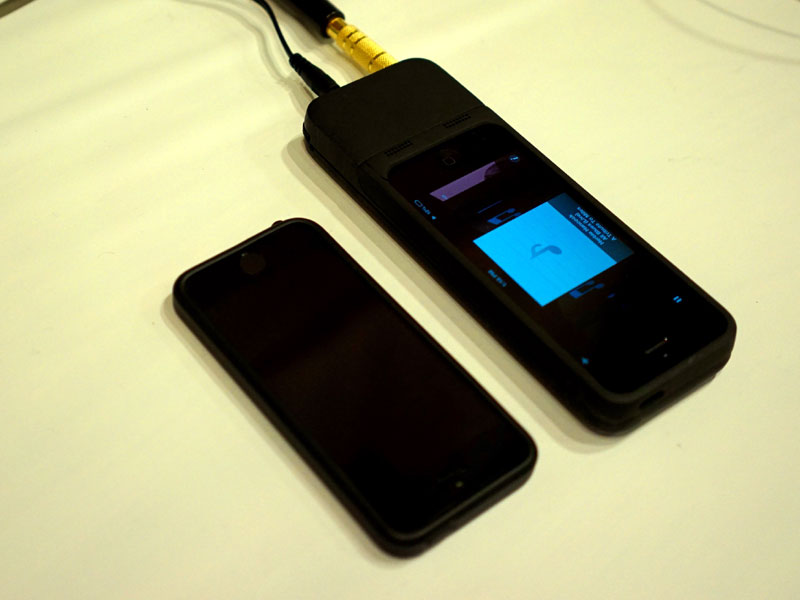 One of these revelations came from the ever-innovative brand CEntrance, which was showing a new and insanely simple twist on the product category of the ever-shrinking portable DAC/amplifier. The i5 is designed for the audiophile on the go who can do without a a hi-rez library and simply wants more juice to listen to the music downloaded and stored on his or her iPhone. The i5 looks like a slightly elongated iPhone protective case, but it incorporates a 24-bit/192kHz sound card and a battery charger. Compatible with the iPhone 5, 5S and iTouch 5G, the i5 works for a large customer base and provides an ultra-compact DAC/amplifier that keeps your device charged for 11 hours. It is slated for release in November at $599, but for a limited time it can be pre-ordered through crowd funding on Indiegogo for $299.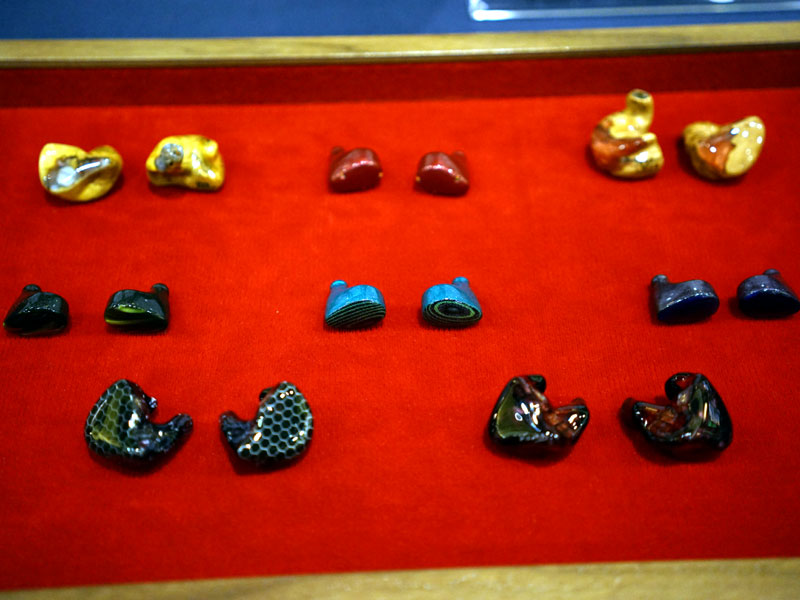 Noble, from Santa Barbara, CA, had its entire product line of in-ear monitors (IEMs) on display, and what a beautiful display these IEMs make with their custom acrylic and silicone earpieces in the industry's most inventive molded designs. The line runs from the $350 Noble 3 to the Noble 10, which starts at $1599 and peaks out around a thousand dollars over that. Noble IEMs have been winning rave reviews and are MOMA creations. The 10 in the Noble 10 stands for the number of drivers, but nothing in the name prepares you for the sound or beauty of these devices.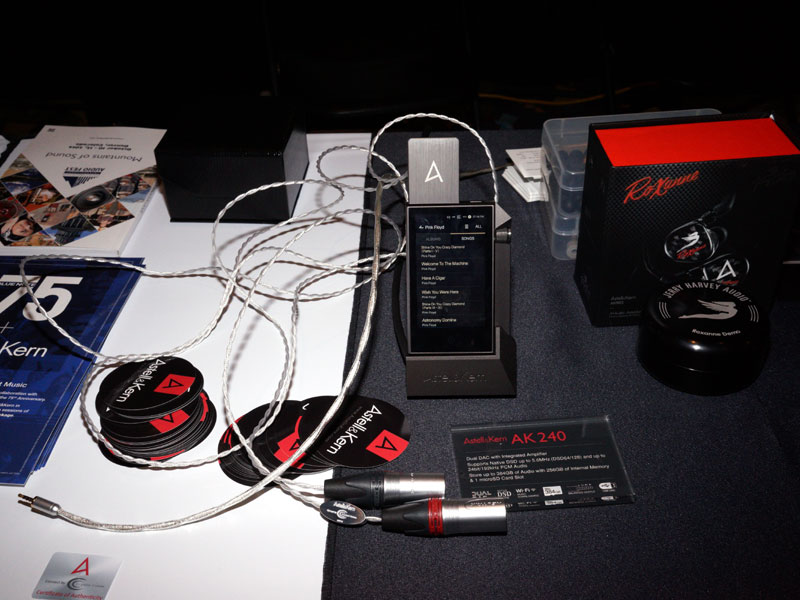 Astell & Kern, as usual, set up shop in the main CanJam arena as well as holding down its own room in the hotel. Its big news centered around two new product categories. First, A&K is teaming up with Crystal Cable to market a dedicated balanced cable for its top-of-the-line AK240 ($2500). The PEF 12 Crystal Balanced Cable ($1199) connects the AK240 DAC into your home system, while the Piccolo Diamond RCA cable ($550) can be used with any of the A&K units, thus turning these portable rigs into home DACs.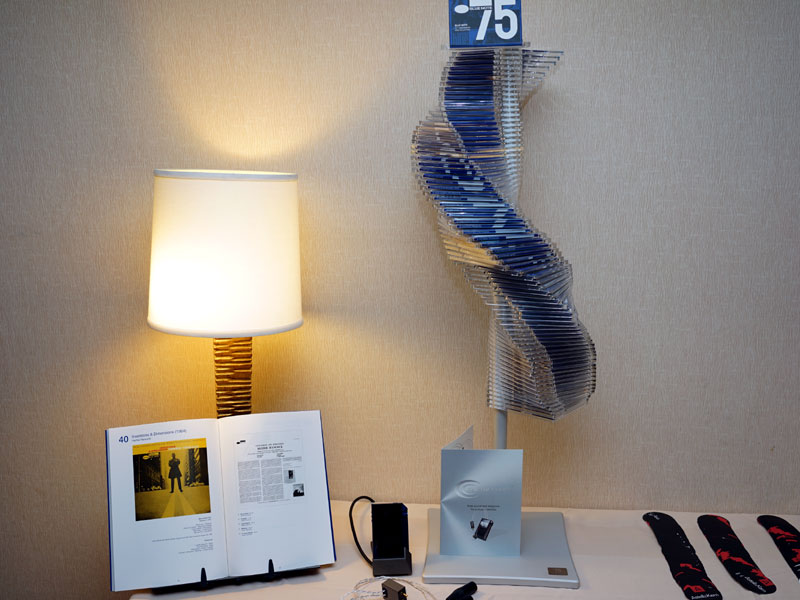 Astell & Kern is also getting into the software business, teaming up with Capitol Records to release the 75 titles from the Blue Note catalog in 24-bit sound. The package ($6000) includes an AK240 preloaded with the 75 titles, each loaded on a Micro SD card in a slim CD case, all housed in an acrylic case along with a handsome book.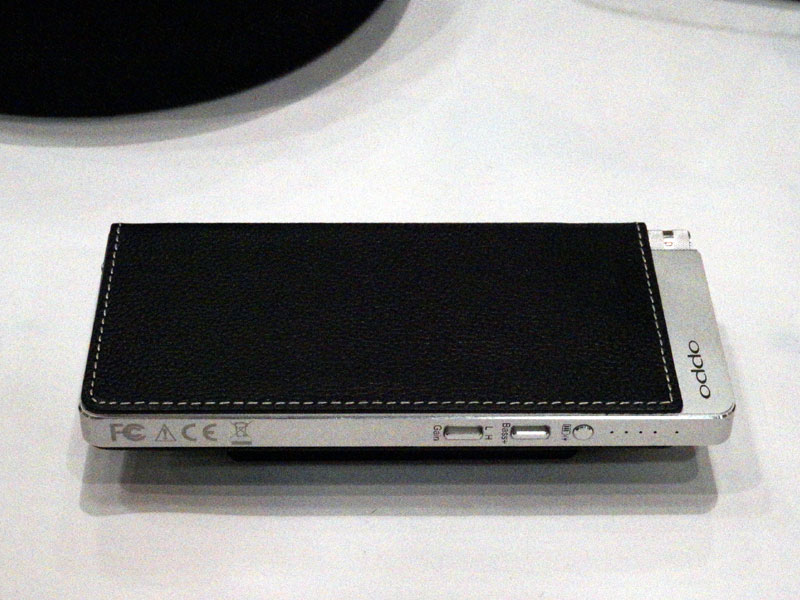 Oppo was showing prototypes of its new portable headphone amplifier and DAC (above, less than $500) and PM-3 portable-sized planar-magnetic headphones (no price yet). The headphones are very comfortable and much smaller than the Oppo PM-2s. The new models are expected to become available in January 2015.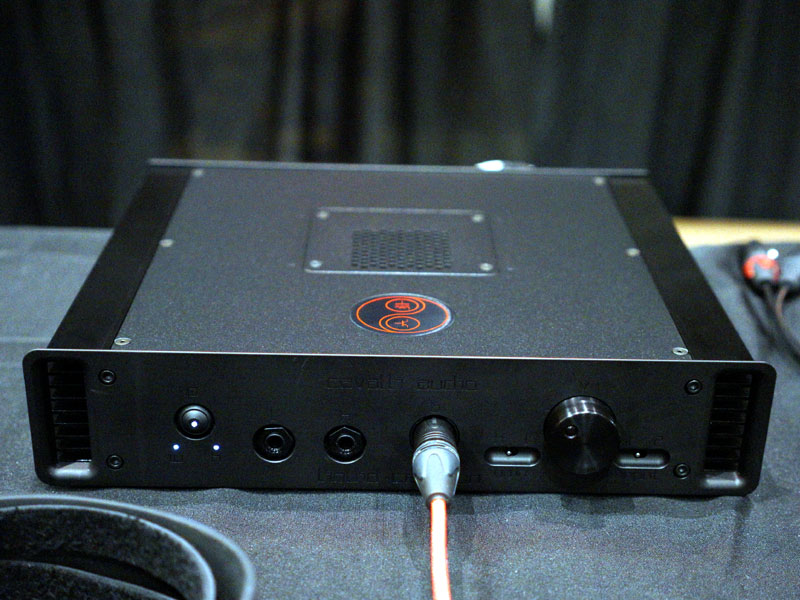 Cavalli Audio, maker of some of the finest tabletop headphone amplifiers, was showing its newest addition, the Liquid Crimson ($2850). About half the size and weight of the Liquid Gold, the Crimson runs on one 6922 Genelex tube. Unlike the Gold, it is not balanced and includes only RCA inputs. It sounded quite promising. It will become available within the next month or so.
In the more affordable category, HiFiMan was showing the EF100 ($499) -- a hybrid headphone amplifier/integrated amplifier with a USB DAC function -- and a new digital music player, the HM-650 ($449), boasting a Wolfson WM8740 DAC with 128 gigabytes of storage space that's expandable with optional cards and capable of playing .WAV, FLAC and ALAC files at 16 or 24 bits, and AIFF, AAC, APE and DSD at 16 bits.
Given the size of CanJam, this only scratches the surface but reflects what jumped out during a number of visits. My apologies for missing many other products, as I also roamed the halls in search of bigger (-sized) game.