Rocky Mountain Audio Fest 2014 • Best of Show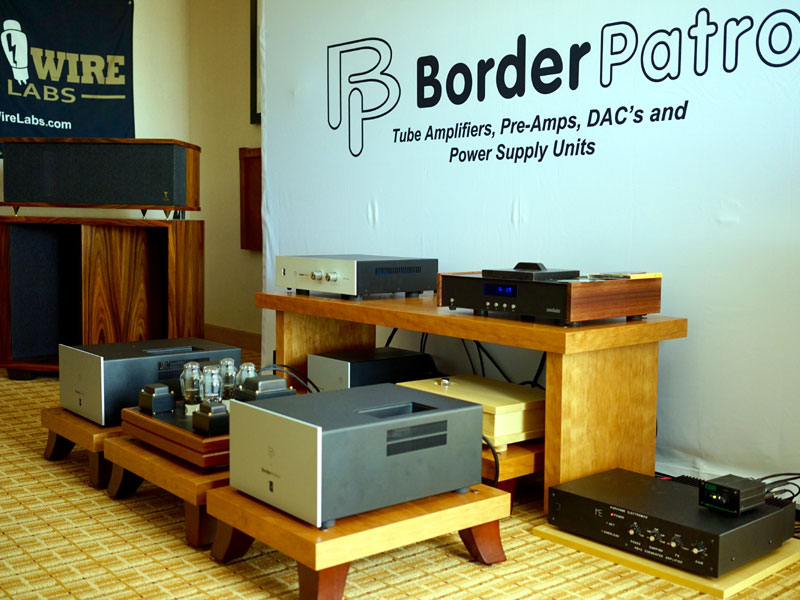 Little is more important in the sound of an audio system than product synergy, and the great success of one of the best-sounding systems at RMAF was due to the sense that Volti Audio speakers and BorderPatrol electronics were made for each other. Of course, they weren't literally made for each other, but each has a certain gravitas, including defying physical movement by less than two strong backs.
The Volti Vittora speakers are three-way, fully horn-loaded designs enclosed in hand-crafted cabinets of Baltic birch plywood covered in lacquered veneer. The speakers are available as a five-piece set ($25,000) or without the Extended Low-Frequency (ELF) cabinet ($21,500). The ELF cabinet mates with a 300-watt Marchand amplifier/crossover unit ($1900), also available from Volti.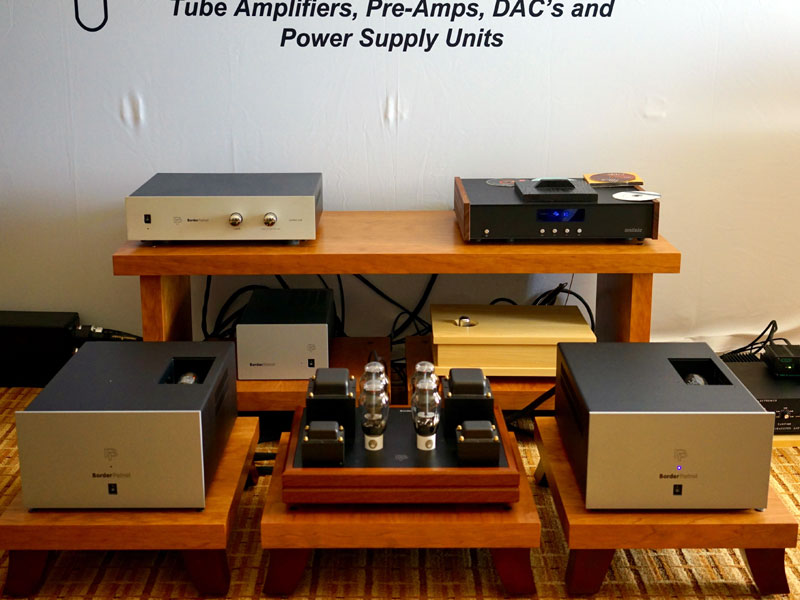 The rest of the speaker complement was driven by the EXD version of Border Patrol's S20 dual mono SET amplifier with each channel driven by an external EXS power supply unit ($25,750 total) -- three chassis of 90 pounds each. BorderPatrol's EXT1 triode line stage ($12,250) supplied volume control and source switching. Digital music was played through a kit-built transport and BorderPatrol's USB DAC2 ($9750). Cabling was from Triode Wire Labs, with Seven Plus power cords ($499 each), American speaker cables ($599 per set) and Spirit interconnects ($349 per pair).
As good as these components have sounded at shows over the past few years, this year's setup was especially rewarding, offering up some of the purest, fastest sound at the show. This is a top-flight system that can be accommodated in a room of relatively modest size while delivering sound on the scale of the very largest systems.