Rocky Mountain Audio Fest 2014 • Hot Product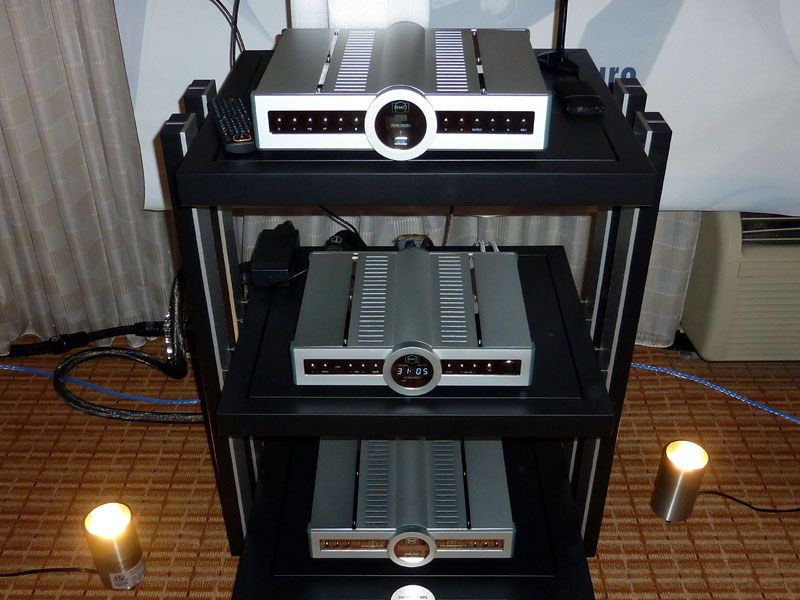 B.M.C. has expanded its Pure series with the PureAmp (bottom, $2690) integrated amp and PureMedia (middle, $4890) media server, which, like the company's other products, are carefully designed and made to standards that belie their prices.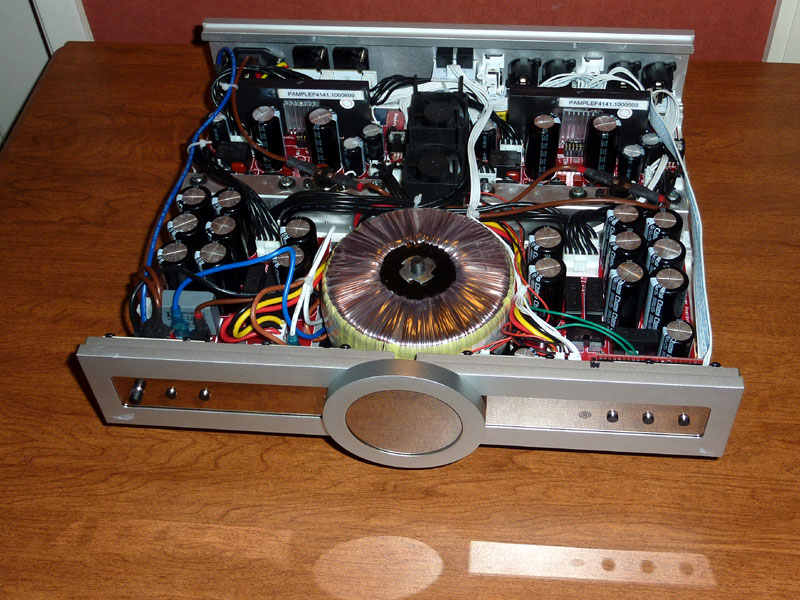 The 100Wpc PureAmp, whose chassis is positively packed with components, uses B.M.C.'s proprietary Load Effect Free, Current Injection, and Digital Intelligent Gain Management technology, but perhaps its most novel feature. . .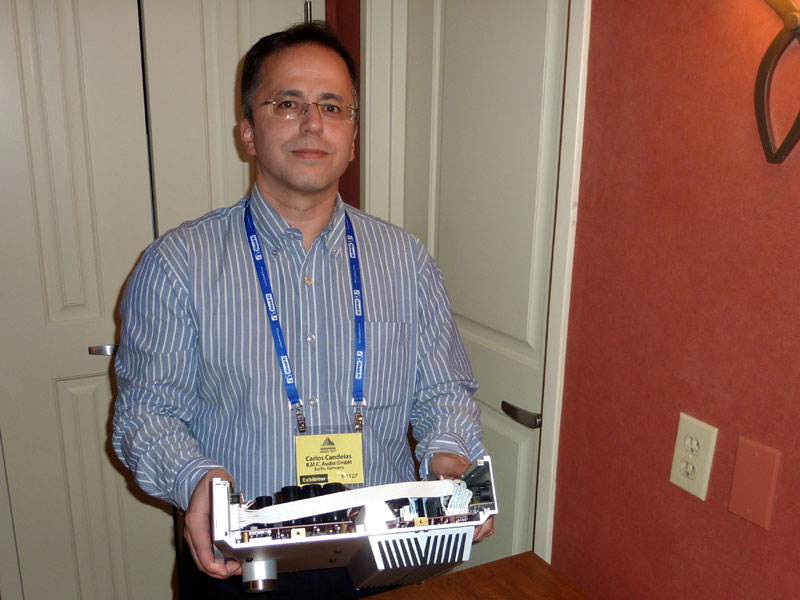 . . .is on the unit's bottom. The heatsink actually functions as rear feet, as designer Carlos Candeias shows. Like other B.M.C. products, these new ones offer a great deal of design deliberation and musical performance for their prices, and they sounded great with B.M.C. PureVox speakers ($6490/pair).