Rocky Mountain Audio Fest 2014 • Sounds & Sights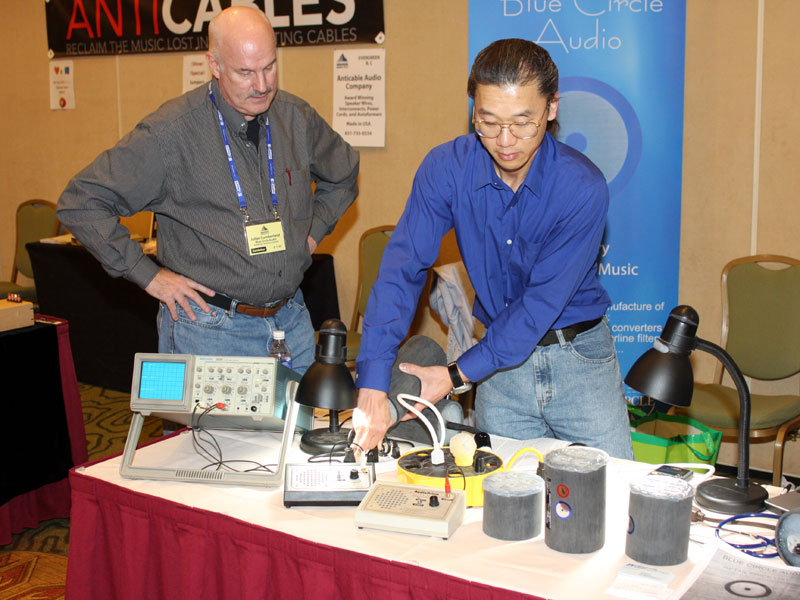 It has been a few years since we've seen Gilbert Yeung of Blue Circle Audio (right) at a show, because he's been too busy making his products to attend. Even though he didn't have a room of his own a the RMAF, this didn't stop him from having an active demo -- of a different kind, the kind that we find particularly interesting. Using a Tektronix oscilloscope, a pair of Audio Prism noise sniffers and his own noise source -- a cheap lamp with a compact fluorescent bulb -- Gilbert demonstrated how his various power-line products removed noise from the AC line. The oscilloscope went from looking like it was showing nearby volcanic activity with the noise untreated to. . .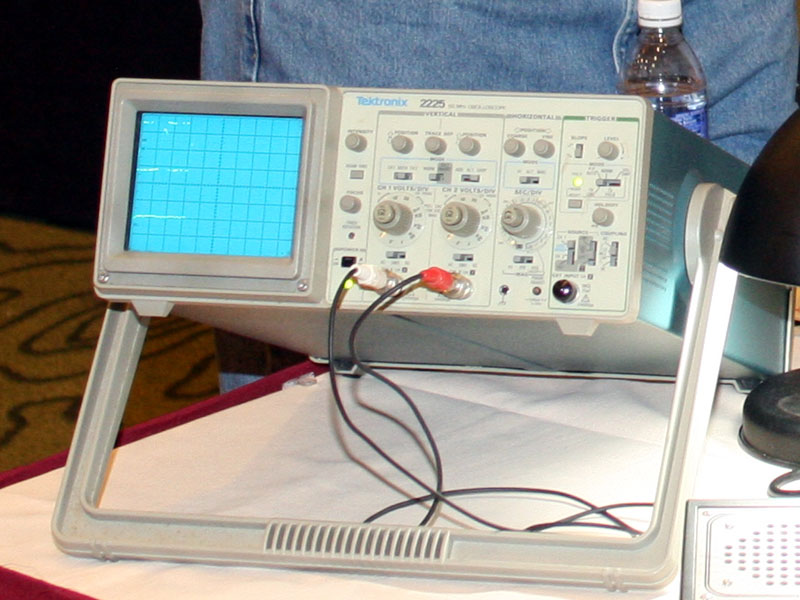 . . .a flat line when Gilbert plugged in one of his devices in parallel to the noise source.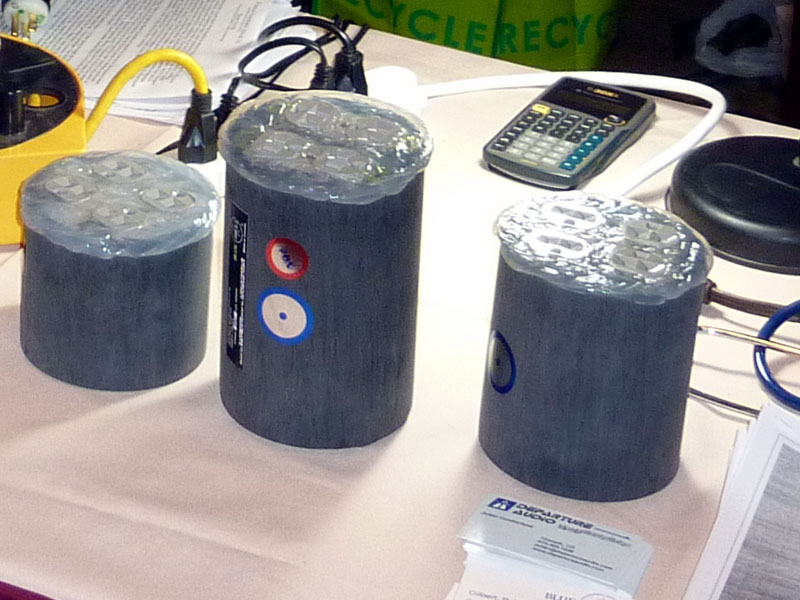 Gilbert reiterated to us why he uses PVC pipe sealed with silicone caulk as chassis materials for his power-line products: low cost, which allows him to pack in the maximum amount of performance per dollar.
© The Audio Beat • Nothing on this site may be reprinted or reused without permission.