Rocky Mountain Audio Fest 2014 • Hot Product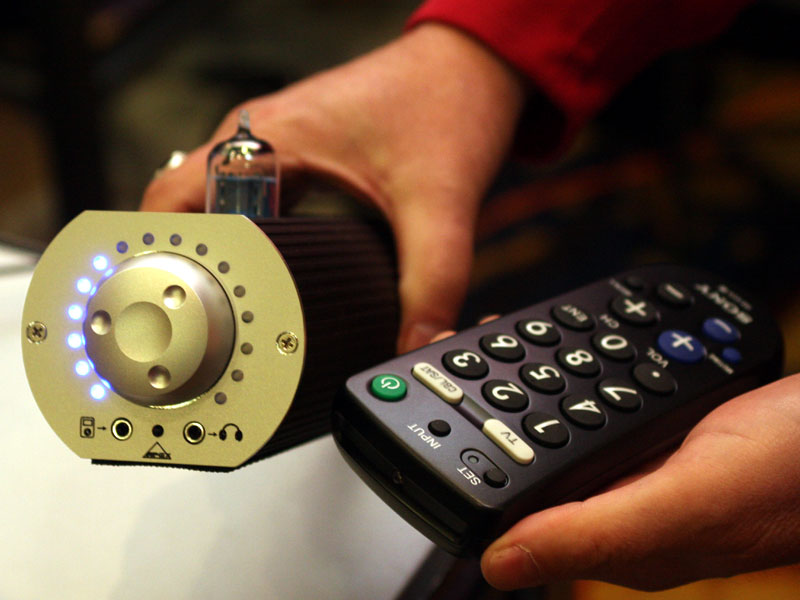 The remote-controlled Apex Spire headphone amp was so named from an online contest. It features a tube input stage, built around a single 12AU7, and a solid-state, class-A/B output stage. It has line-level outputs, so it can be used as a stereo preamp.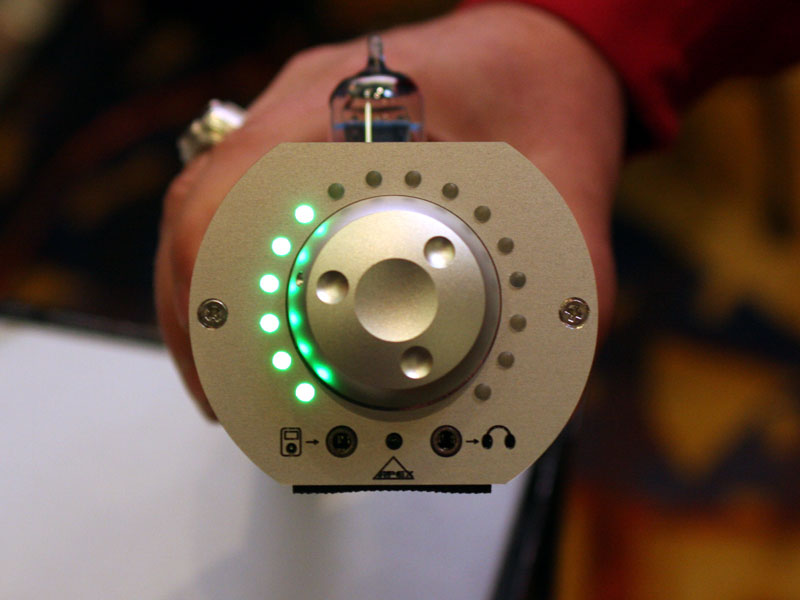 A most interesting feature is that different colors of the unit's LEDs denote that different inputs are in use -- blue in the topmost picture and green above. The Spire will begin shipping soon and will cost $1495.
© The Audio Beat • Nothing on this site may be reprinted or reused without permission.