Rocky Mountain Audio Fest 2013 • Hot Product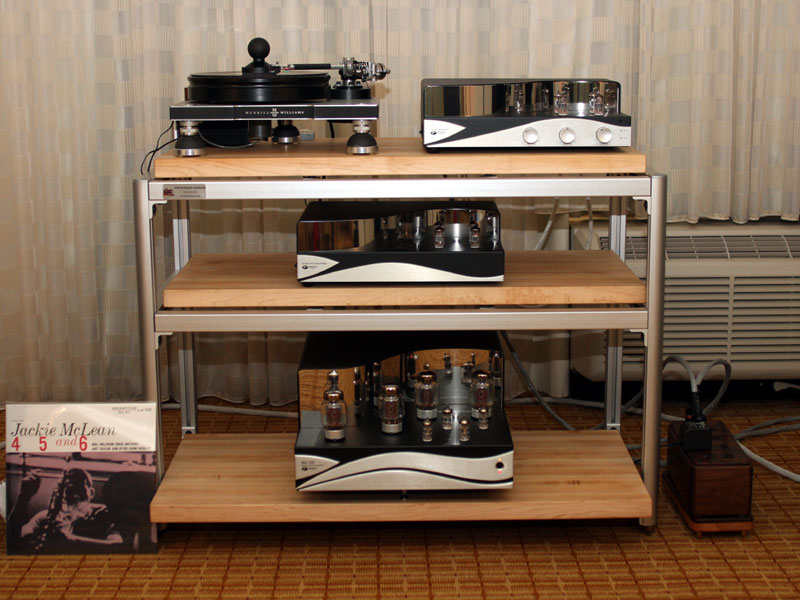 Zesto Audio has come a long way since debuting with a single product, the Andros PS1 phono stage (middle shelf, $3900), a couple of years ago. The Leto line stage (top shelf, $7500) followed, and now the entire suite of electronics is complete with. . .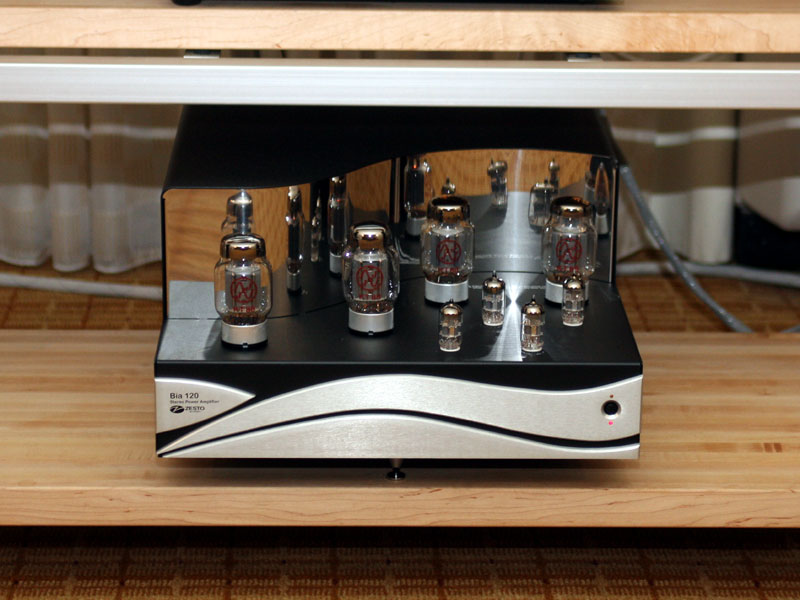 . . .the 60Wpc Bia 120 stereo amplifier ($12,500). The class-A, dual-mono, ultralinear, push-pull BIA 120 comes standard with a matched quad of KT88 output tubes, but higher-numbered KT-series tubes can substituted, including KT120s. Four 12AU7s are also used. Both single-ended and balanced inputs are included, as are output taps for 4-, 8- and 16-ohm loads.