Rocky Mountain Audio Fest 2013 • Hot Product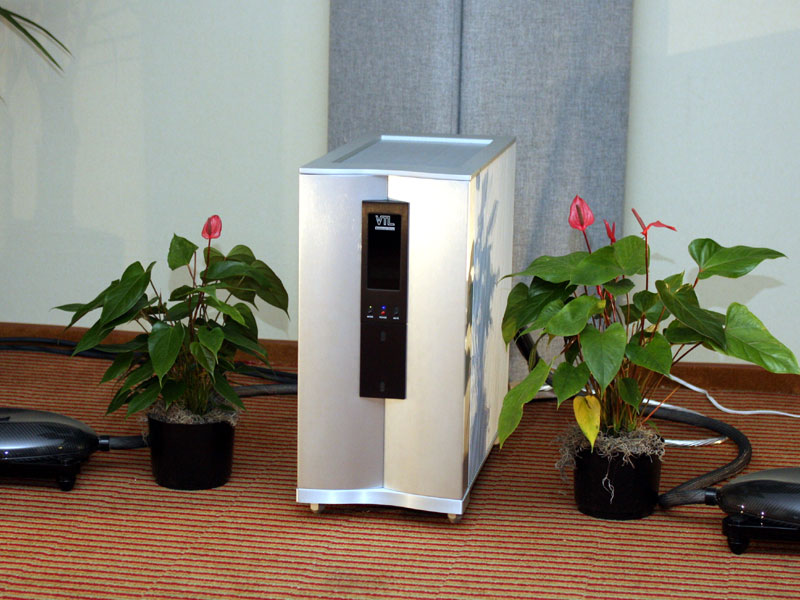 The new VTL S-400 Series II Reference amp ($33,500) might be the biggest, heaviest stereo amp extant -- it's the same dimensions as the Siegfried II monoblock and weighs a hulking 250 pounds. VTL has reworked the amp's entire signal path, adding a fully balanced input stage to drive the lower-impedance push-pull output stage. Like other VTL amps, the S-400 II can use 6550 or KT88 output tubes, is tetrode/triode switchable (300Wpc/150Wpc respectively) and features adjustable damping. Within its power capacities, and within the system on demo, it sounded like the Siegfrieds, which means it was endlessly powerful yet subtle and even diminutive with recordings that bring these qualities out. Quite an amp, we think.
© The Audio Beat • Nothing on this site may be reprinted or reused without permission.