Rocky Mountain Audio Fest 2013 • Hot Product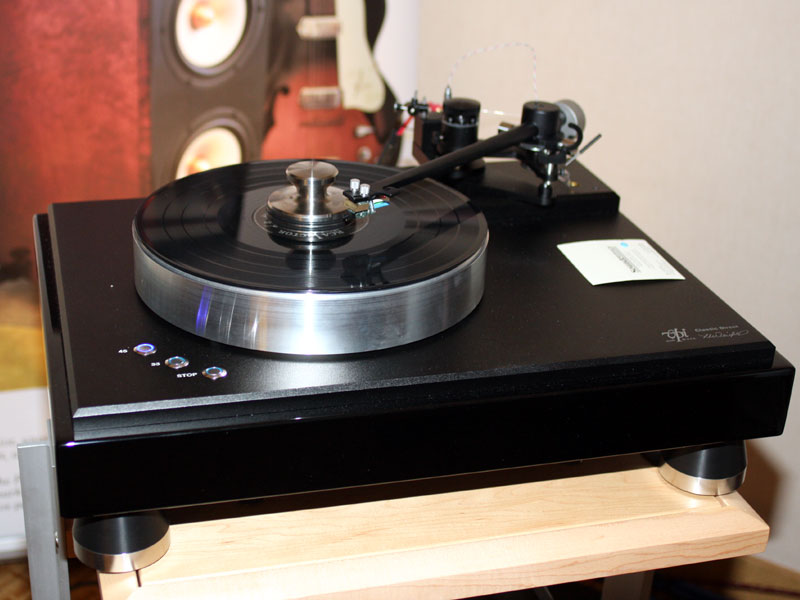 Long anticipated and even somewhat expected, given the powerful rhythmic drive of the original Classic, VPI's Classic Direct Drive ($30,000 with tonearm) is Harry Weisfeld's first direct-drive turntable and VPI's most expensive turntable ever. Its proprietary drive system uses the platter as the rotor and a printed-circuit-board stator for non-cogging rotation. The AC motor is computer controlled to maintain speed accuracy within 0.01% for wow and flutter that rival digital playback. The 22-pound platter has no contact in the horizontal plane, and the massive base is made of 2" of MDF with a 5/8" aluminum plate bonded to it.
Also shown is the recently introduced 12" JMW 3D Printed tonearm ($5000, $4000 for the 10" version), which is included with the Classic Direct Drive. The novel feature of this tonearm is an armwand created with a 3D printer from non-crystalline epoxy, which impedes the transfer of vibration "so it's the perfect material for tonearms," according to VPI. Both 10" ($2500) and 12" ($3000) 3D Printed armwands are sold separately and will drop onto existing VPI JMW tonearm bases.
© The Audio Beat • Nothing on this site may be reprinted or reused without permission.