Rocky Mountain Audio Fest 2013 • Hot Product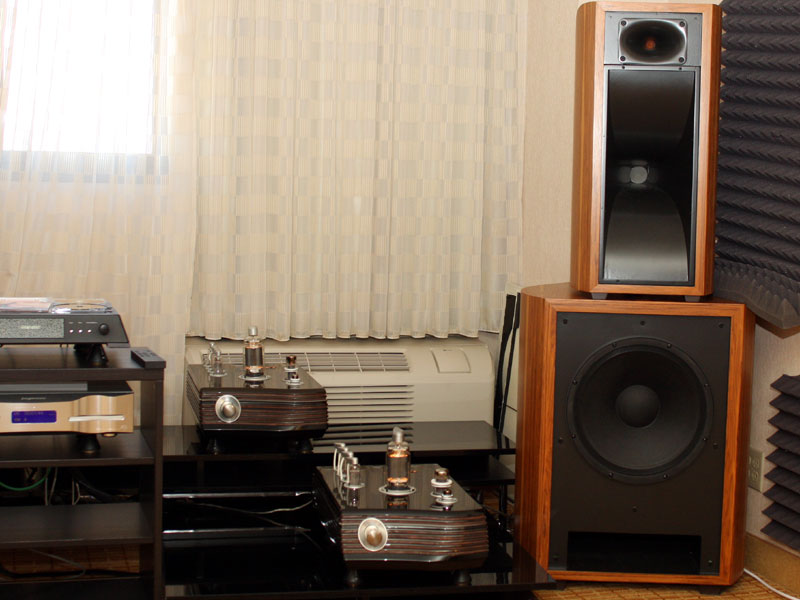 The Alura A15/MT1 ($13,900/pair) is Volti Audio's second speaker model, following on the great success of the Vittora. It is a three-way horn/dynamic hybrid that combines a 15" bass-reflex woofer, a tractrix-flared midrange horn with a 2" midrange, and an elliptical tractrix-flared tweeter horn with a 1" compression tweeter. Sensitivity is high at a quoted 98dB/W/m, and the A15/MT1 is a relatively easy 6-ohm load for the partnering amp. As with the Vittora, this speaker's cabinet is entirely Baltic birch plywood, and Greg Roberts, the founder of Volti Audio, makes each speaker himself, proving once again his cred as an woodworker.
© The Audio Beat • Nothing on this site may be reprinted or reused without permission.