Rocky Mountain Audio Fest 2013 • Hot Product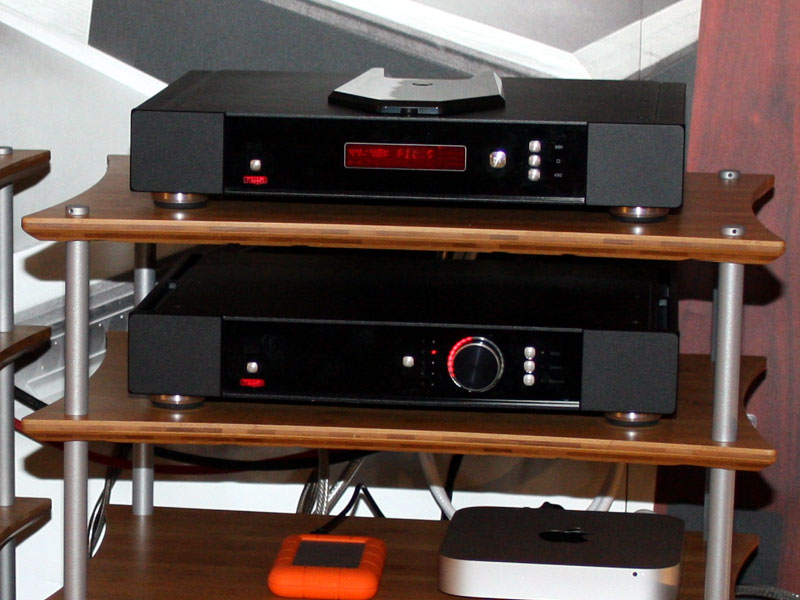 Rega calls the new Saturn DAC (top, $2995) "a full-size DAC with CD transport," choosing to stress its digital-to-analog conversion functionality over the ability to play CDs directly with its top-loading drive. It does handle 24-bit/192kHz data via its asychronous USB input (S/PDIF and TosLink are also included).
The new Rega Elicit-R integrated (bottom, $2995) delivers 105Wpc and has a moving-magnet phono input that can be switched for use with a line-level source if necessary. This input is specially configured for greater isolation and reduction of noise, making it ideal for use with an outboard moving-coil phono stage.
© The Audio Beat • Nothing on this site may be reprinted or reused without permission.