Rocky Mountain Audio Fest 2013 • Hot Product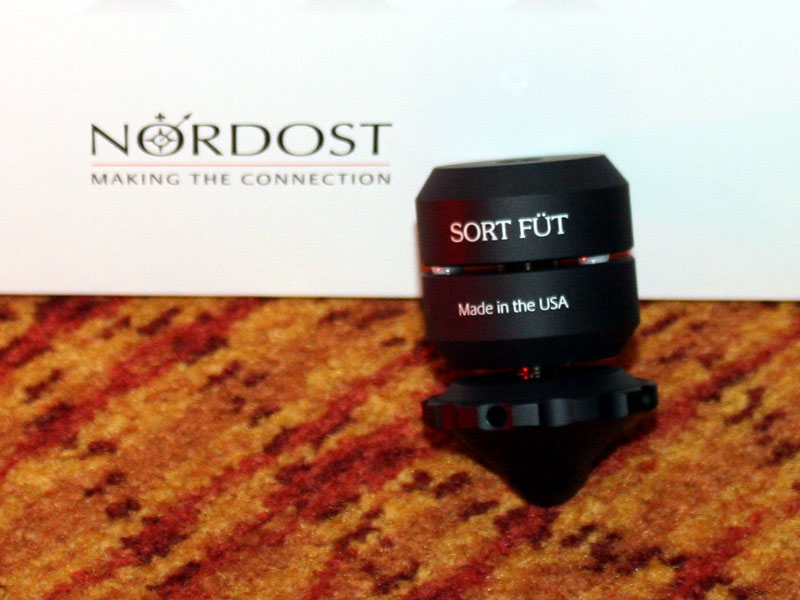 Form reveals function with the Nordost Sort Füt ($350 each), but the real beauty is in the details. The body of the Sort Füt is made of aluminum and bronze, with the two upper pieces separated by a trio of ceramic bearings. The domed tip still provides "a mechanical ground path for the harmful internal energy produced by vibrations in components." Best of all, demos during the RMAF illustrated in a rather obvious way that the Sort Füt works.
While speakers may be the most natural use for the Sort Füt, making rake-angle adjustment especially easy, Nordost also suggests them for use with equipment racks and electronics, allowing the bypass of standard rubber feet. We also wonder about turntables, which may benefit most of all from the isolating properties.
Adapters with 6mm and 8mm threads are provided, but a Sort Füt Premium Package ($1500) includes a special adjustment tool for setting height, a laser leveling system and a graphic setup guide.