Rocky Mountain Audio Fest 2013 • Hot Product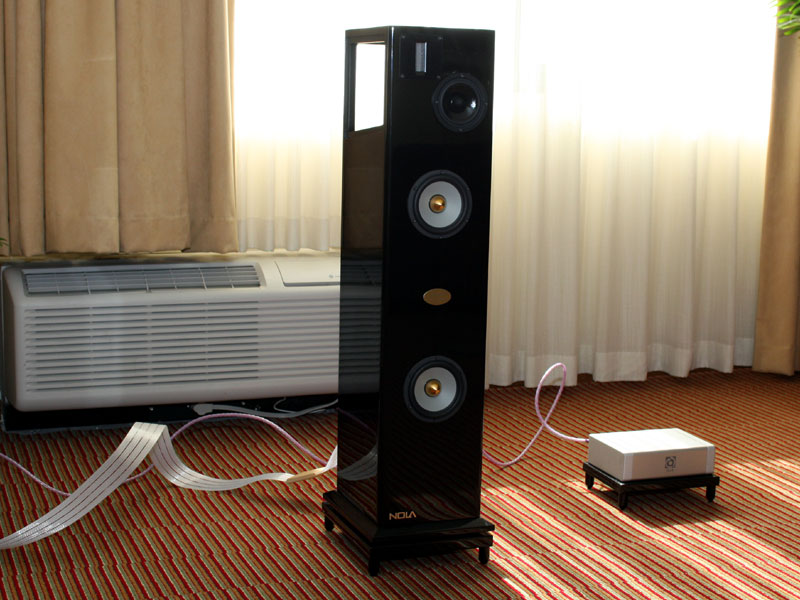 A show rarely goes by for which Nola doesn't have a speaker to debut. This time it's the Metro Grand Reference Gold ($33,000/pair), whose enhancements over the model it replaces include woofers that use alnico magnets for better linearity, gold-plated phase plugs for woofers (which Carl Marchisotto of Nola found removed a slight though noticeable coloration in the lower midrange), Mundorf polypropylene/oil capacitors in the crossover, and Nordost silver wire to connect eveything. The sound was effortless and very supple driven by Audio Research Reference electronics.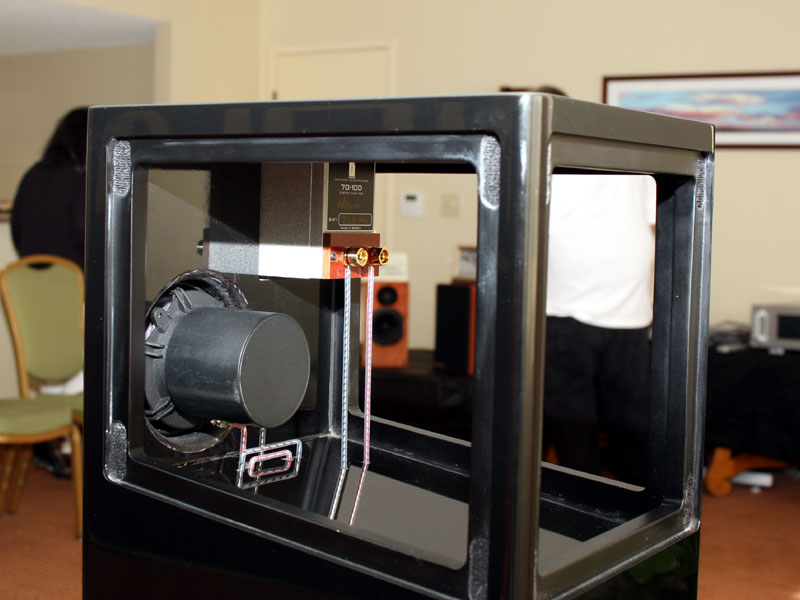 Like other Nola speakers, the Metro Grand Reference Gold features a cabinetless design for the ribbon tweeter and midrange driver.
© The Audio Beat • Nothing on this site may be reprinted or reused without permission.