Rocky Mountain Audio Fest 2013 • Hot Product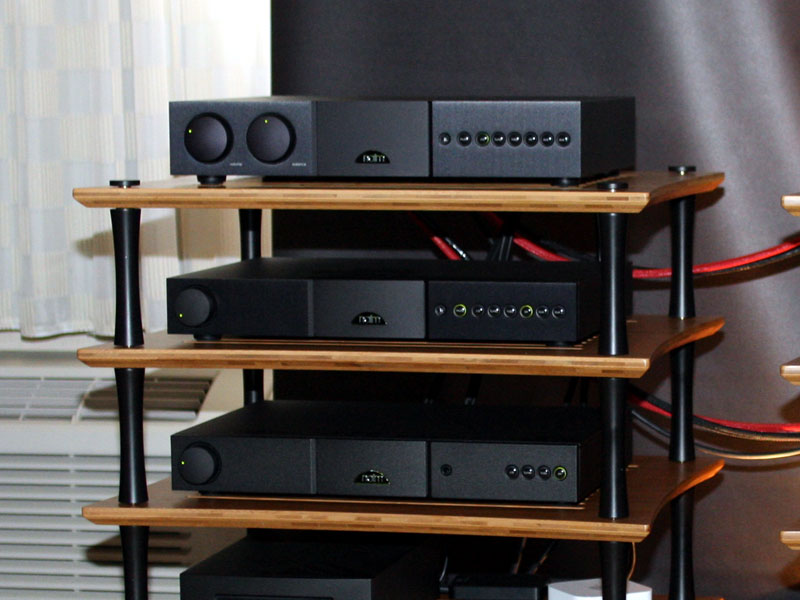 A trio of new integrateds from Naim range only slightly in power output but employ more of Naim's signature technology as the price increases. On bottom shelf is the NAIT 5si ($1800), which outputs 60Wpc, has four inputs and a new headphone amplifier. The NAIT XS 2 (middle, $2900) increases output power to 70Wpc and inputs to six. It features a reconfigured signal path, custom-made film capacitors and Naim's ceramic heatsinks. It also has an upgraded class-A headphone amp. Finally, the SUPERNAIT 2 (top, $4900) outputs 80Wpc, has six inputs, and has all of the refinements of the NAIT XS 2, but, according to Naim, it "is conceptually as close as it is possible to get to separate pre and power amplifiers in one chassis."
© The Audio Beat • Nothing on this site may be reprinted or reused without permission.