Rocky Mountain Audio Fest 2013 • Hot Product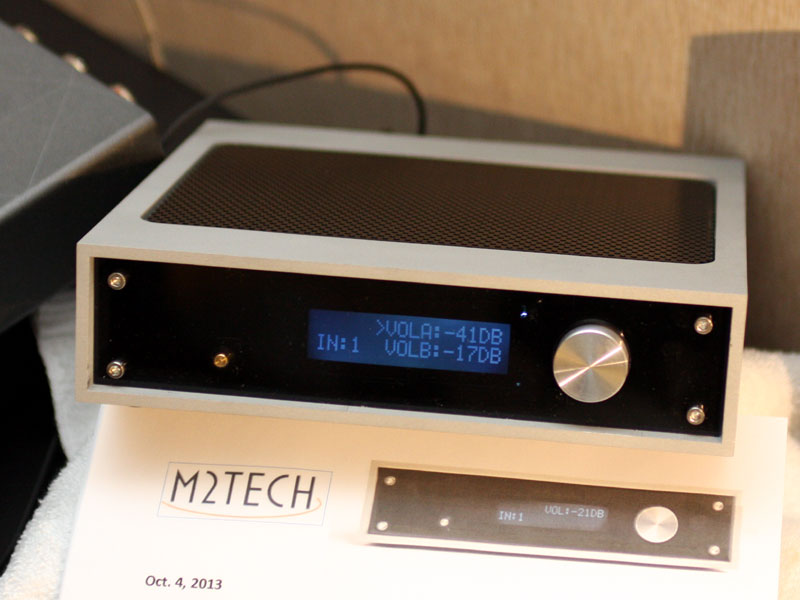 M2Tech is known for its forward-thinking digital products. The Marley ($1699) is the company's first headphone amplifier. Its signature feature, which the company calls "dual drive," is the ability for the Marley to drive two different sets of headphones at different volume levels. This includes a set of balanced headphones. Maximum output is 8V single ended, 16V balanced.
Two sets of stereo inputs and one set of outputs also mean that the Marley can be used as a basic preamp for a stereo system. The unit's high-current power supply is external to the main chassis for lower noise.
M2Tech has a new US distributor, Source Systems, Ltd. of San Clemente, California. With the Marley, the two have an intriguing new product with which to launch their relationship.