Rocky Mountain Audio Fest 2013 • Sounds & Sights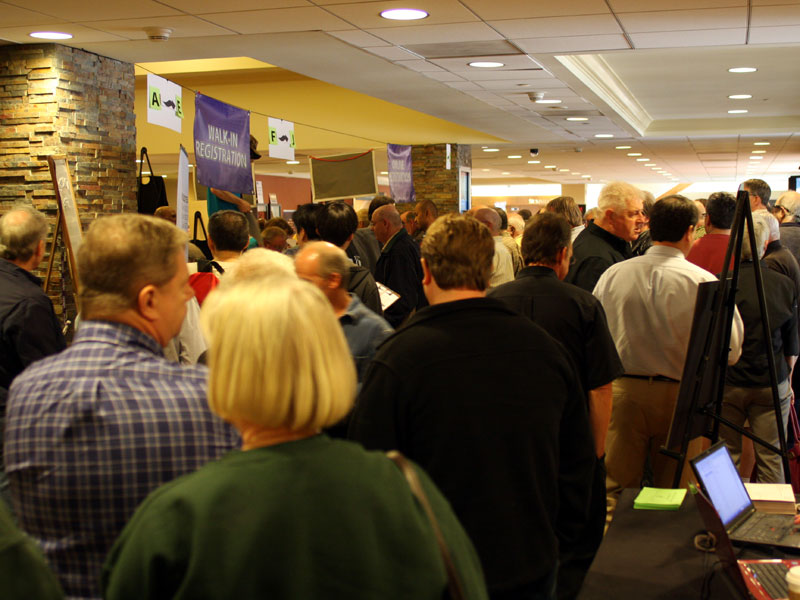 At 11:00 AM Friday morning, as the crowds started to gather in the registration area. . . ,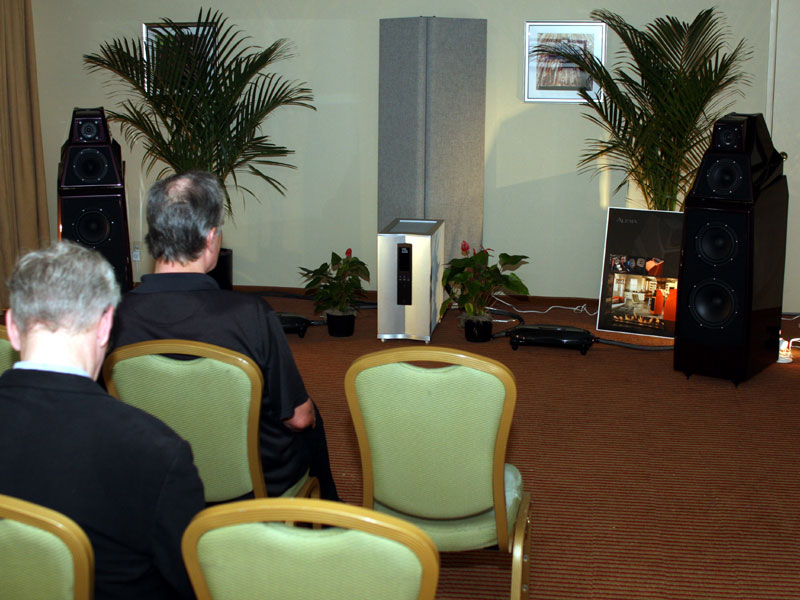 . . .last-minute tweaking and tuning was happening to systems all over the Marriott, including the one assembled by VTL. Joe Harley (front) of AudioQuest and Stig Bjorge of Lyra put the finishing touches on. . .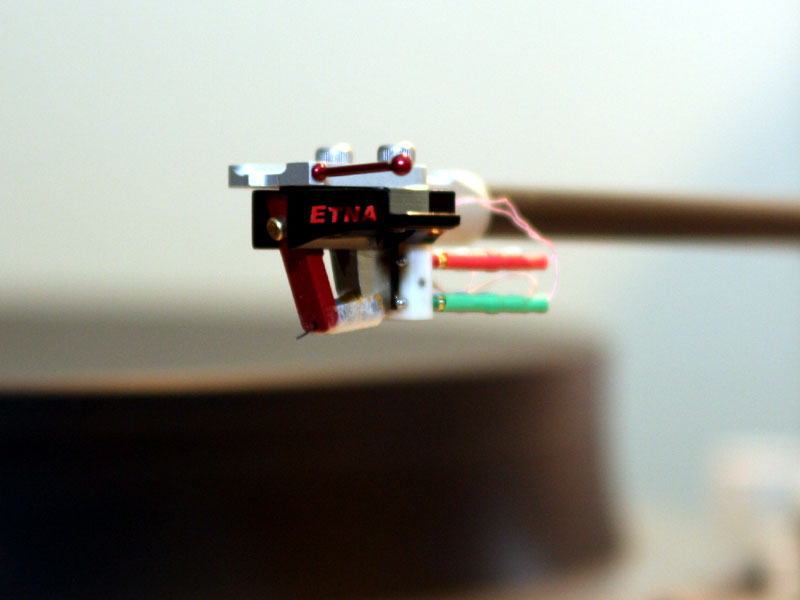 . . .the setup of Lyra's new Etna cartridge ($6995), which Stig hand-delivered to two rooms at the show. After a few sides. . . ,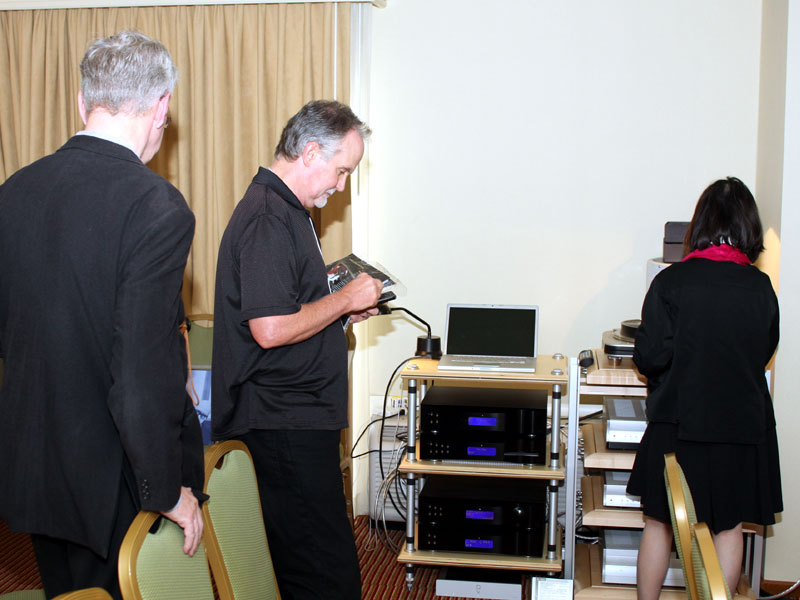 . . .Bea Lam of VTL switched the input of the TP-6.5 Signature phono stage ($8500), engaging the unit's step-up transformer, and the whole presentation immediately swelled in size, and became punchier and more vibrant. Joe and Stig were satisfied -- beating the crowds by a few minutes.