Rocky Mountain Audio Fest 2013 • Hot Product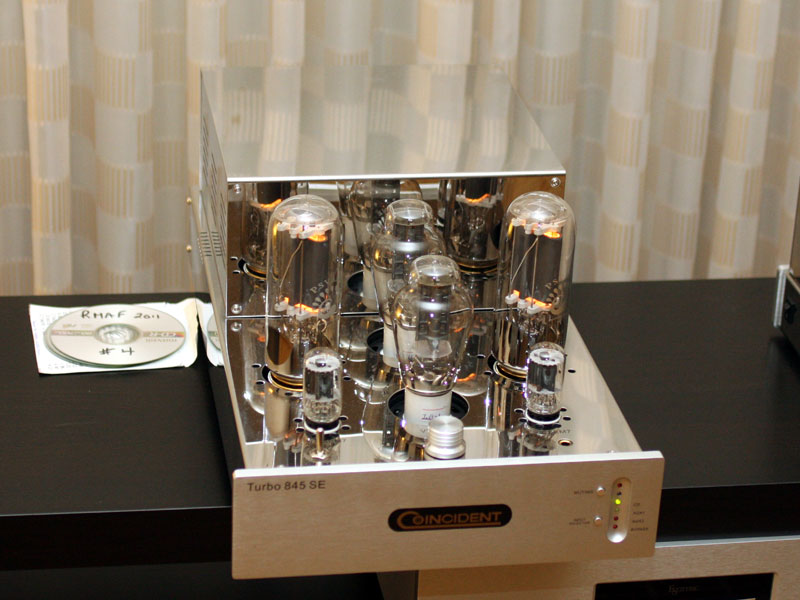 Known mostly for its speakers, Coincident Technology has carefully built a portfolio of electronics as well. One of the company's two new products is the Turbo 845SE integrated amp ($5999), which, as its name implies, uses 845 output tubes. A pair of 300Bs act as drivers. Power output is 28Wpc -- more than enough for Coincident speakers -- and the 845SE is also a headphone amp. Remote control is standard.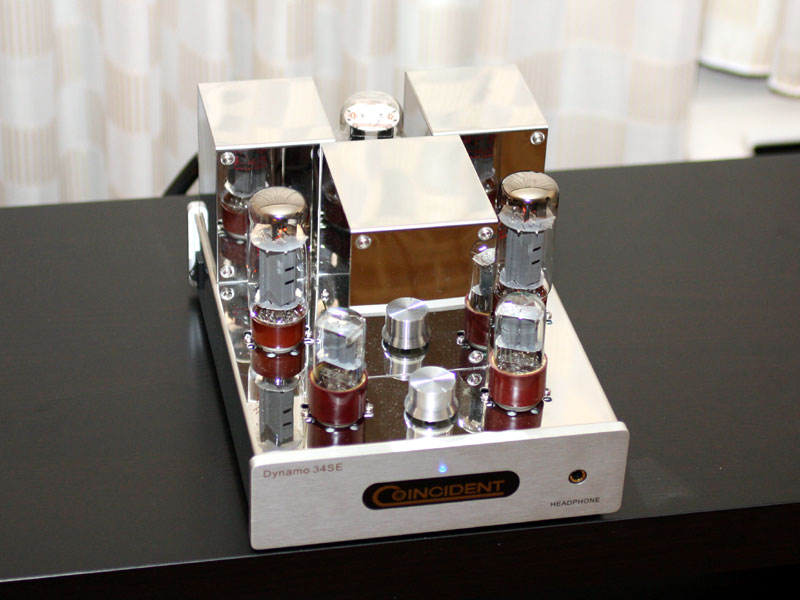 Bigger news -- in a smaller package -- is Coincident's Dynamo 34SE integrated, which uses a pair of EL34s to produce 8 single-ended watts per channel. Like the 845SE, it's also a headphone amp. Introduced at the RMAF for $999, the Dynamo 34SE will probably increase in price to $1299 rather soon, admits Israel Blume of Coincident.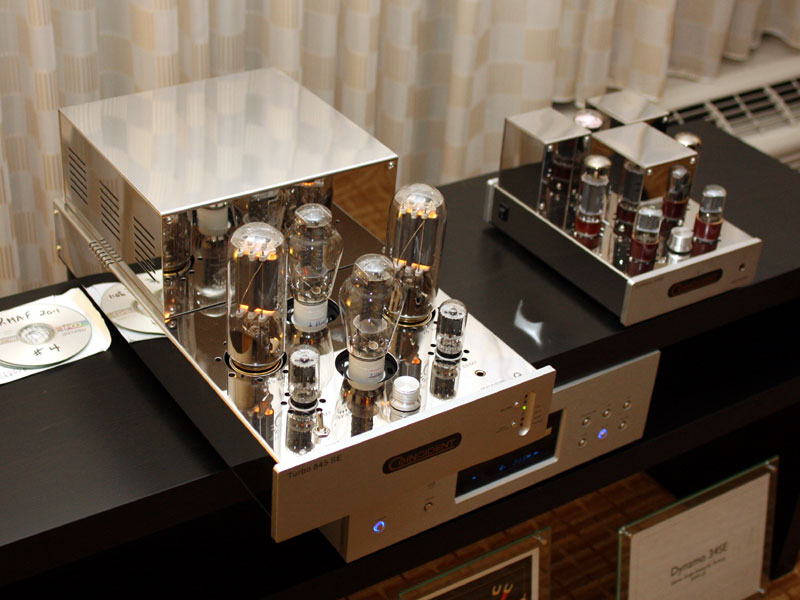 The Turbo 845SE (left) dwarfs the Dynamo 34SE and weighs almost five times what its little brother does.