Rocky Mountain Audio Fest 2013 • Sounds & Sights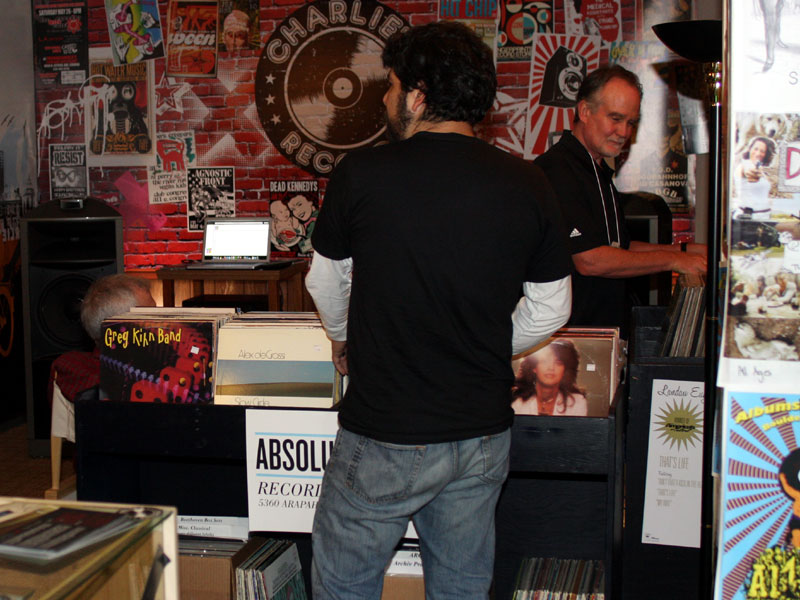 Ayre Acoustics has used the RMAF, their hometown show, as a canvas, if you will -- for displays that combine a hip vibe with sound and music. This year they came up with. . .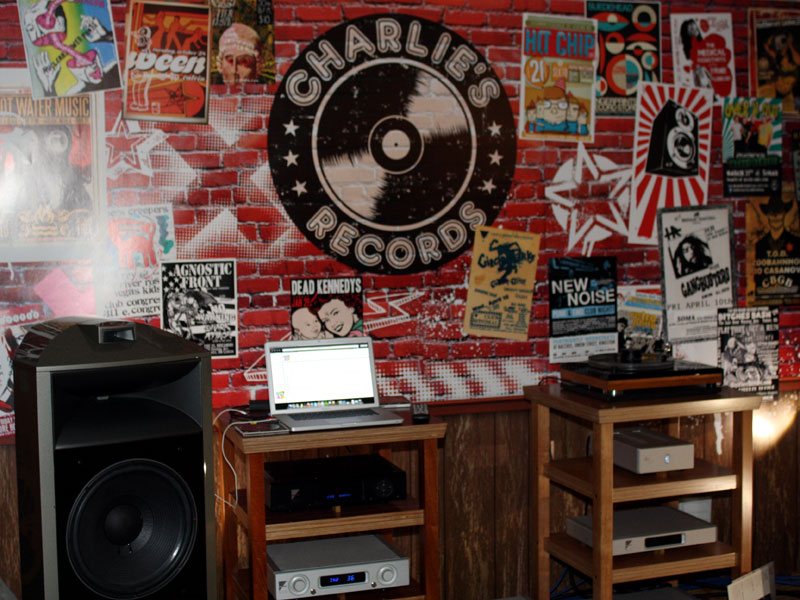 . . Charlie's Records, named after Ayre founder Charles Hansen. A temporary record shop within the show, complete with a great stereo system (featuring Ayre electronics, of course) and . . .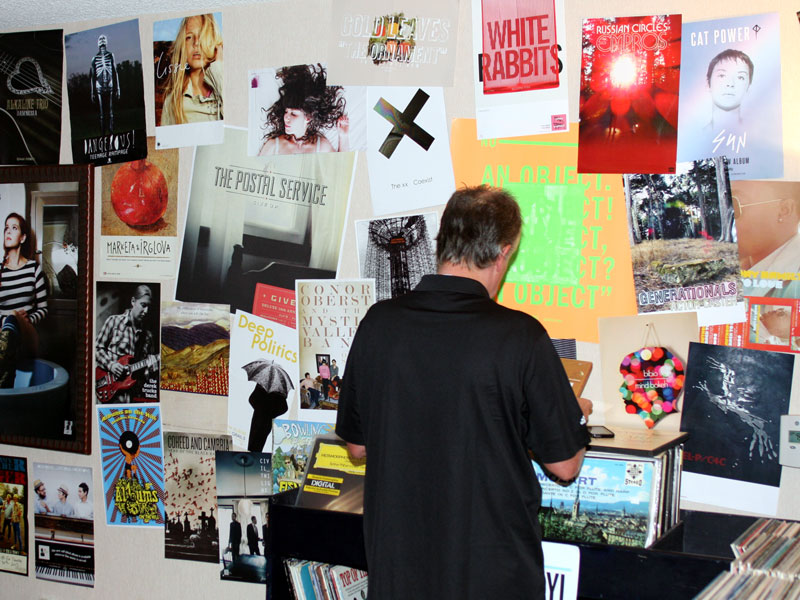 . . . bins of records for sale, Charlie's did over $500 in business. Any record shop that can lure Joe Harley of AudioQuest, Lyra and Music Matters (that's him picking through the classical LPs) is a success by any measure.