Rocky Mountain Audio Fest 2013 • Hot Product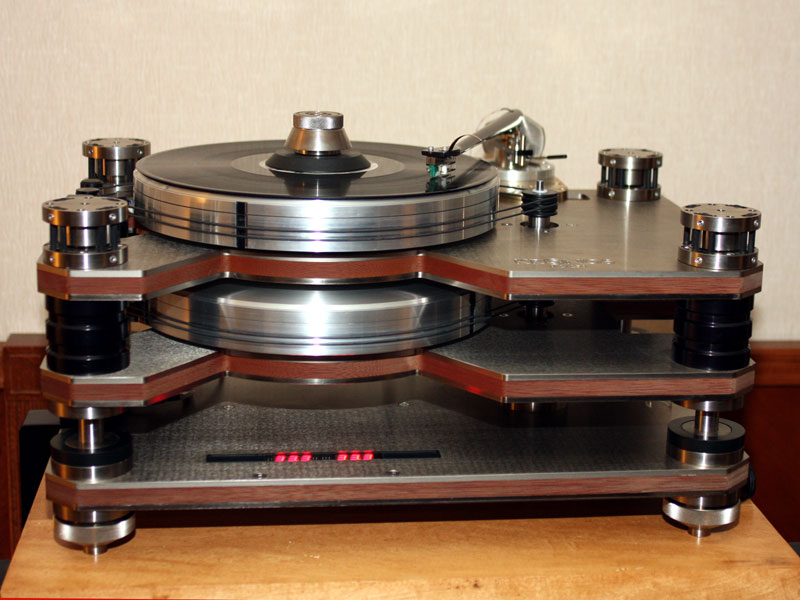 Louis Desjardins of Kronos Audio has been touting an interesting new tonearm for use with his dual-platter 'table.
Made in Montreal by Andre Theriault and distributed by Kronos, the Black Beauty ($8500) is a unipivot design that maintains the pivot point at the height of the record surface, which, along with its low-slung counterweight, makes for better tracking. The one-piece armtube/headshell is entirely handmade of carbon fiber and takes two weeks to fashion.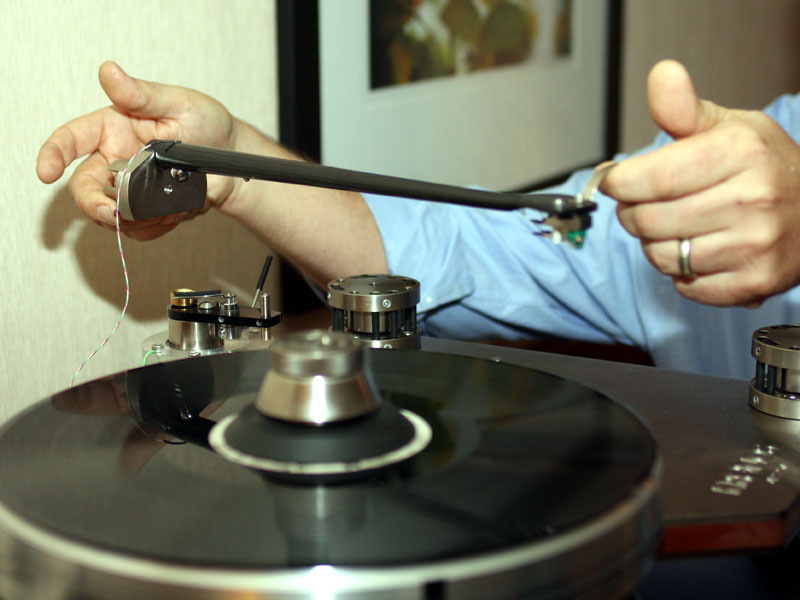 The combined armwand/counterweight assembly lifts right off the pivot, making it easy to change cartridges -- as long as you have a second armwand, that is. Because of the amount of hand craftsmanship involved, production of the Black Beauty is limited to 40 complete tonearms per year. A less expensive and less labor-intensive version is in the works.