Rocky Mountain Audio Fest 2013 • Hot Product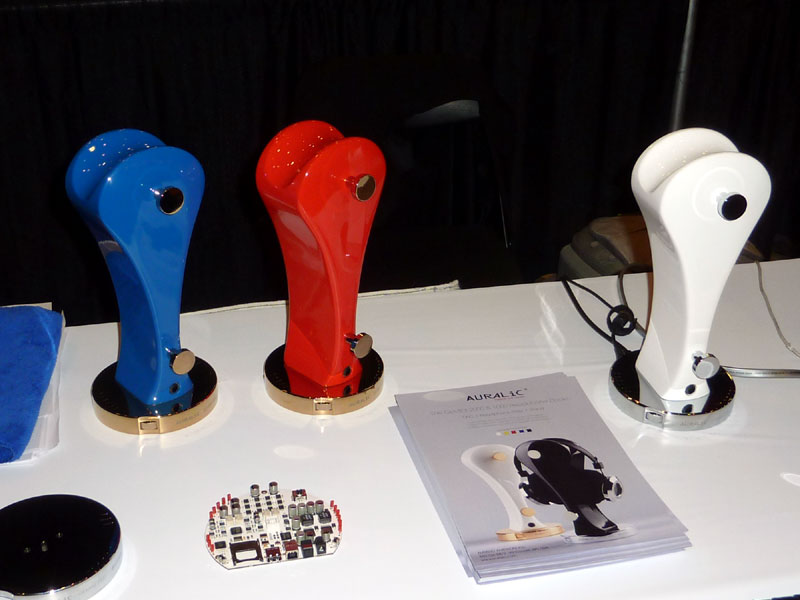 The AURALiC Gemini 2000 (left and center, $1995) and Gemini 1000 ($995) are ingenious integrated products for headphone listeners. First though definitely not foremost, they are Swedish-designed headphone stands, but inside the base. . .
. . .lies a palm-sized circuit board -- both models are also digital-to-analog converters, headphone amps, and SDXC card readers. Both support all high-resolution music formats, including PCM, DXD, DSD and double-rate DSD, as well as sampling rates from 44.1 to 384kHz, and both include 1/4" and 4-pin XLR headphone jacks. The differences between the models lie in their specifications and abilities to drive headphones: the Gemini 2000 has double the output power of the Gemini 1000, and it's fully balanced. The bases of the two models also have different finishes, though both models are available in the same five colors: black, white, red, yellow and blue.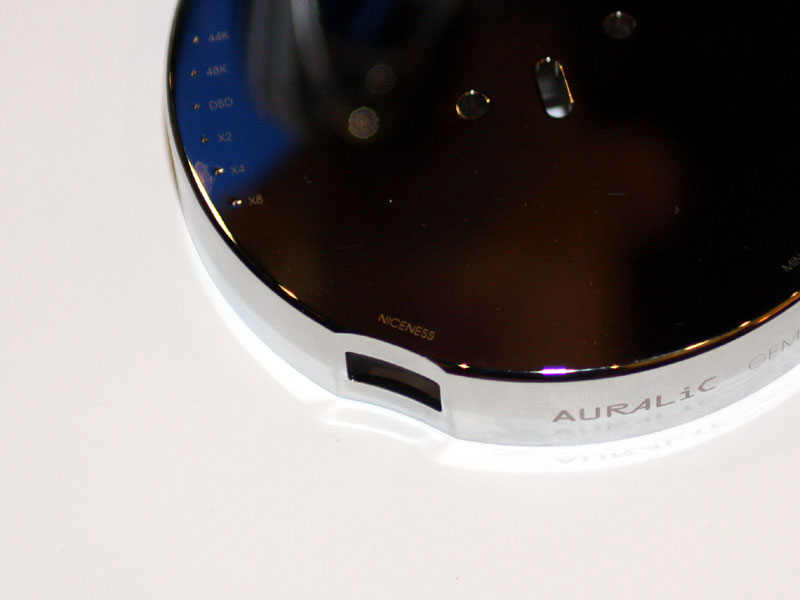 What's not to like about the Niceness control (volume to you and me) of the Gemini 2000 and Gemini 1000?