Rocky Mountain Audio Fest 2013 • Hot Product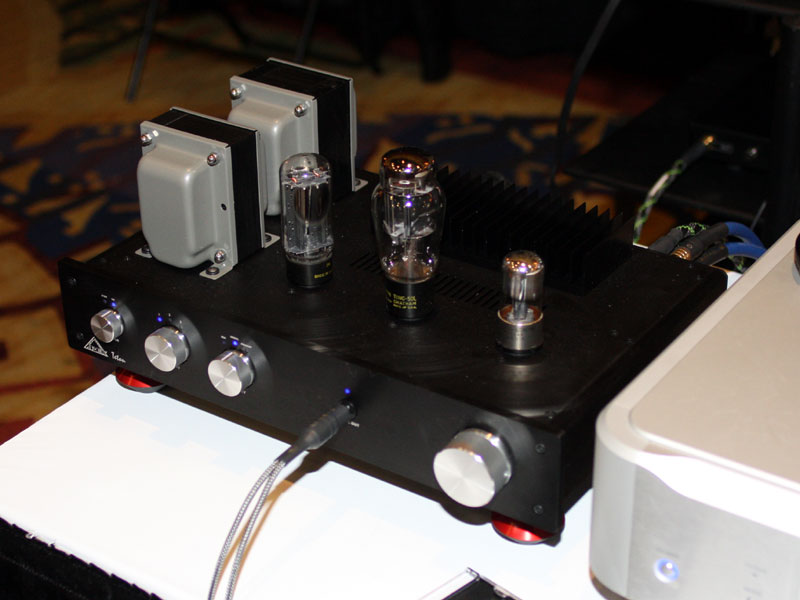 We reviewed the Apex Pinnacle headphone amp on TAB a couple of years ago, and its name proved to be indicative of its sound -- we've heard none better. The natural offspring of that all-tube headphone amp is the new Apex Teton ($5000), a single-ended output-transformerless headphone amp and preamp that uses 6SN7, 6080 and 5U4GB tubes -- the last two allowing for the use of other similar tubes for tailoring the amp's sound to user preference. A purist design, the Teton has no transformers in its signal path and only one coupling capacitor. While both it and the Pinnacle carry the Apex brand name, they are the products of Todd Green, aka Todd the Vinyl Junkie, and. . .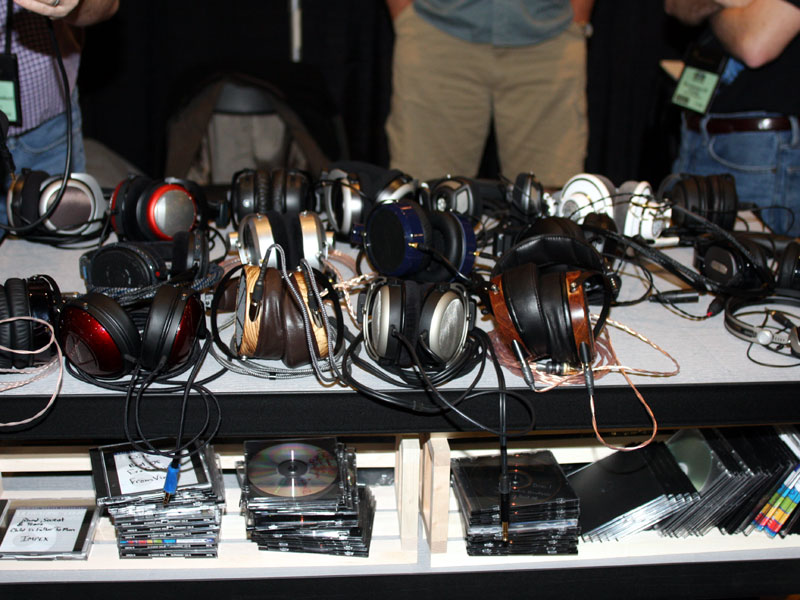 . . .if there were ever any question about Todd's commitment to personal listening, the table of headphones he brought to CanJam, the headphone show within the RMAF. . . ,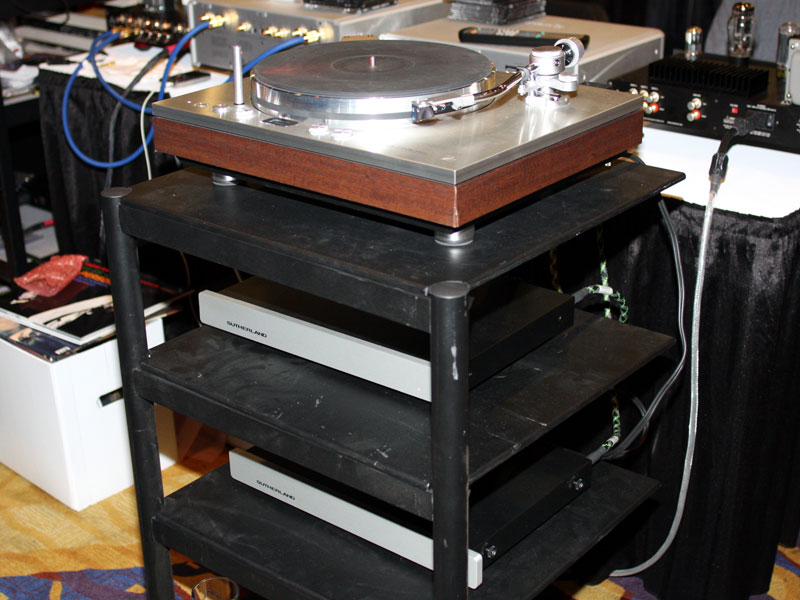 . . .and complete analog setup should erase any doubt.