Rocky Mountain Audio Fest 2012 • Sounds & Sights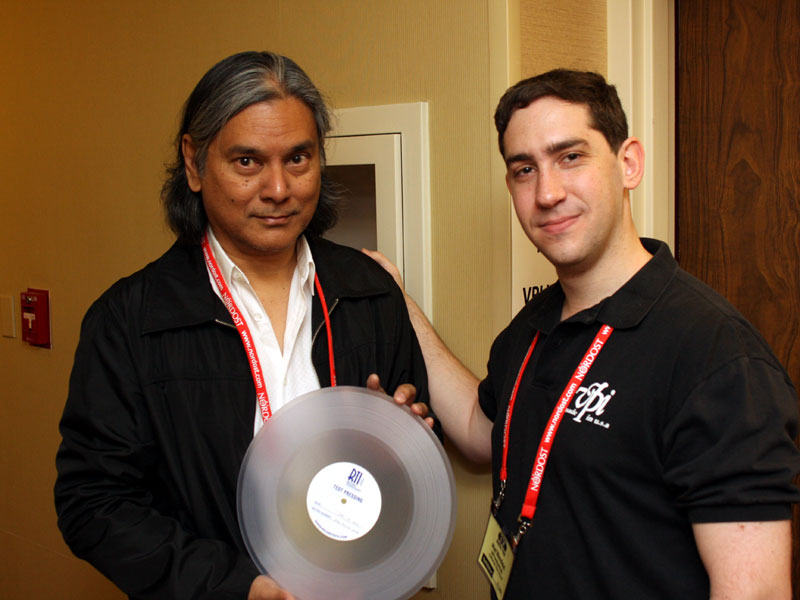 The only thing digital about this picture was the camera used to take it. Ying Tan (left), head of Original Music Group (ORG), poses with Mat Weisfeld of turntable maker VPI. Ying holds a test pressing of one of his upcoming releases on ORG's soon-to-be-standard clear vinyl formulation. We talked with him before the show opened, hearing about the array of titles he's seeking. One that's already in the bag for ORG's 45rpm treatment is

The Royal Ballet Gala [RCA LDS6065], the original RCA Soria-series spectacular newly remastered by Bernie Grundman on his upgraded all-analog mastering system using master tapes shipped from the Decca vaults in London. There will 2500 of the four-LP sets pressed, each housed in a linen-covered embossed box.

Needless to say, the analog renaissance continues to roll along.
© The Audio Beat • Nothing on this site may be reprinted or reused without permission.