Rocky Mountain Audio Fest 2012 • Hot Product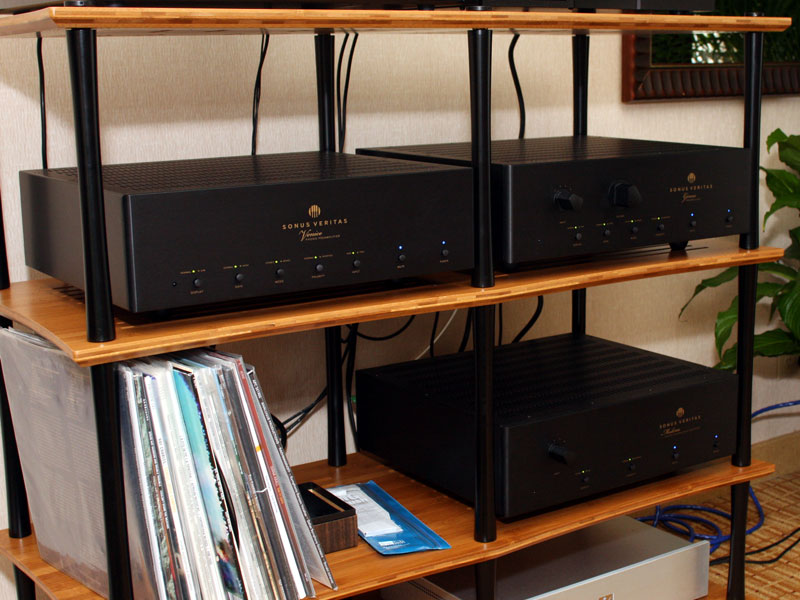 Sonus Veritas is a relatively new brand of US-made tube electronics that, at least on first glance and listen, seems to be off to a promising start. The Venice phono stage (top left, $21,999 to $27,999 depending on options), Genoa line stage (top right, $15,999) and Modena DAC ($15,000) have been joined by. . .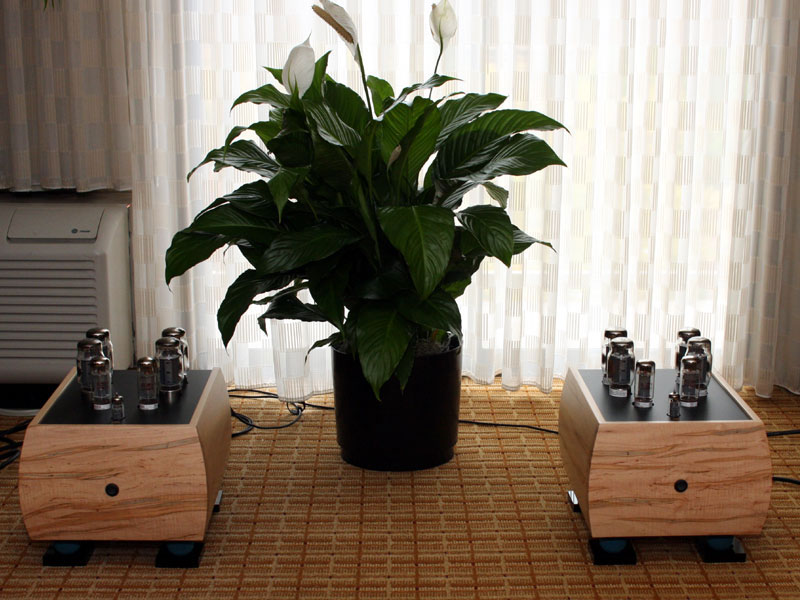 . . .the soon-to-be-shipping Florence mono amps (price not set but in the $20,000-$25,000/pair range), which use KT120 output tubes and offer class A/AB1 switching.
The full Sonus Veritas system sounded liquid and immediately right driving ProAc D40R speakers ($12,000/pair), which we heard and liked earlier in the year at CES.