Rocky Mountain Audio Fest 2012 • Sounds & Sights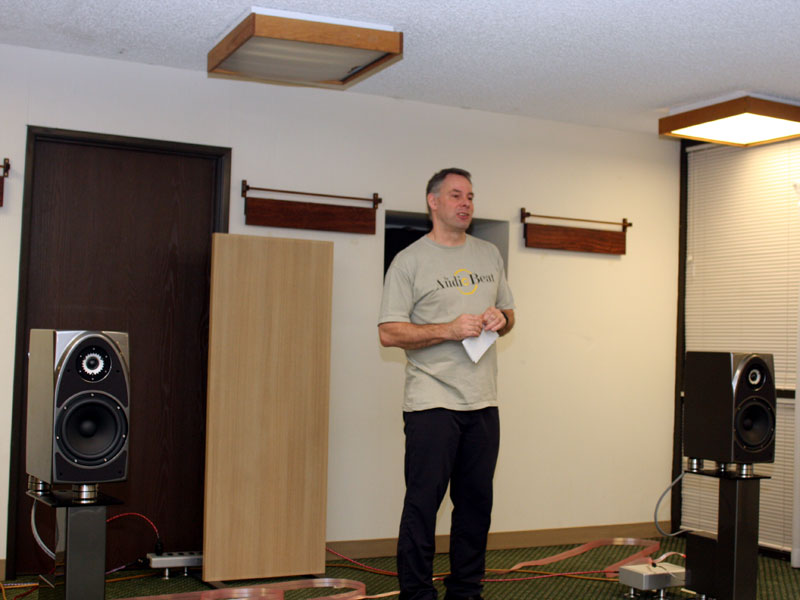 The Audio Beat European editor Roy Gregory spent all three days of the RMAF giving a pair of seminars. For one he reprised his System Setup and Optimization talk given first at the Toronto Audio Video Entertainment Show (TAVES), though with different equipment, including Lindemann electronics and Wilson Audio speakers. For the other, he discussed a contentious analog-related topic: reissues versus original pressings. He demonstrated with a handful of examples that there is no hard-and-fast rule: sometimes the reissue sounds better, and sometimes it doesn't.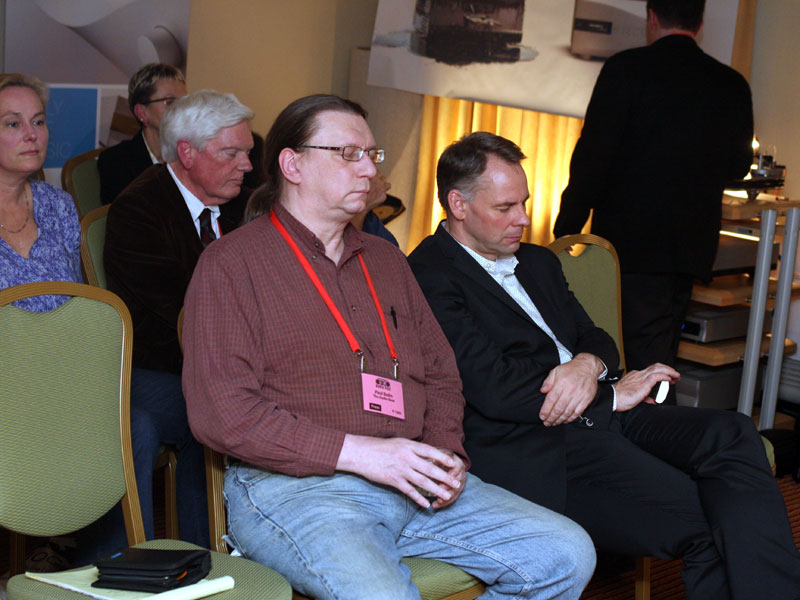 But one evening, Roy fit in some attentive listening with Paul Bolin. With eyes closed, the two of them. . .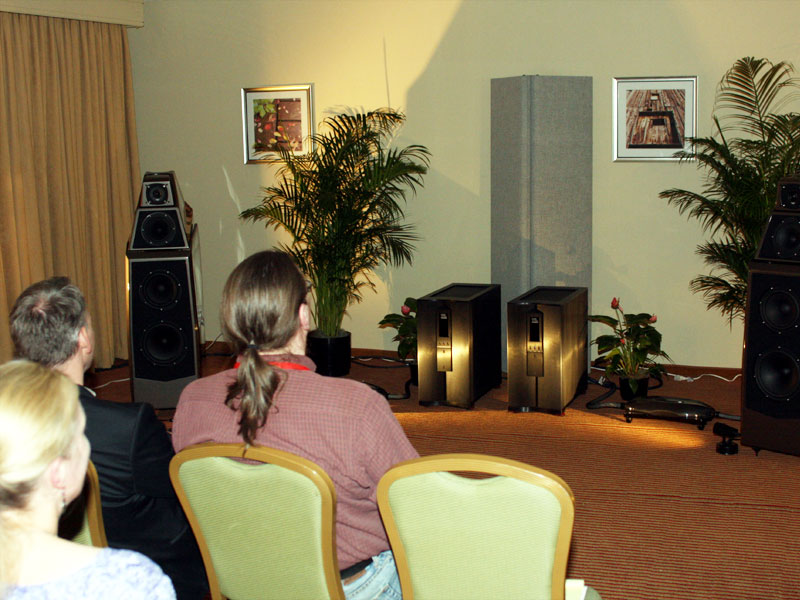 . . .sat in the front row to hear the system compiled by VTL, Wilson Audio, dCS, Transparent Audio and Spiral Groove, and quite a system it was.
© The Audio Beat • Nothing on this site may be reprinted or reused without permission.