Rocky Mountain Audio Fest 2012 • Hot Product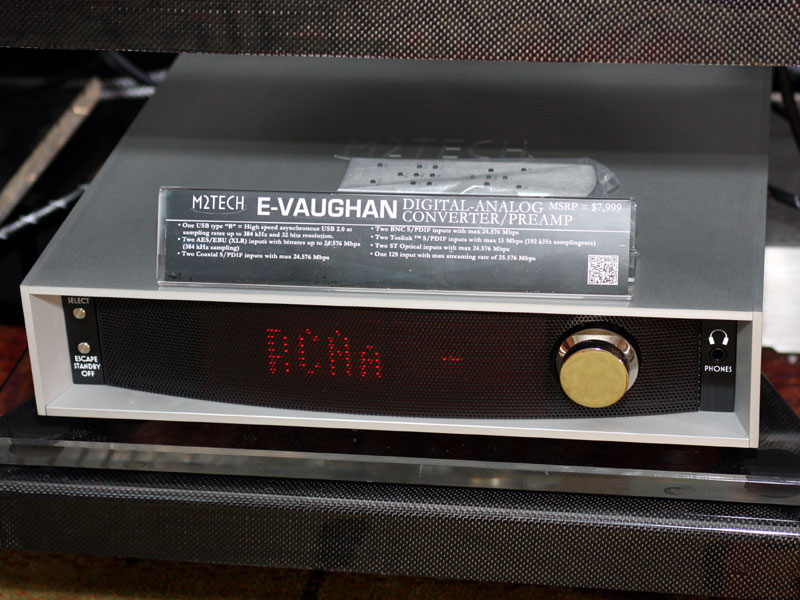 M2Tech's new E-Vaughan DAC ($7999) uses

32-bit/384kHz DACs and connects via USB, I2S, S/PDIF and AES/EBU. It also features volume control, a headphone amp, and a battery power supply. The only thing keeping it from being a full-fledged line-stage preamp is analog inputs.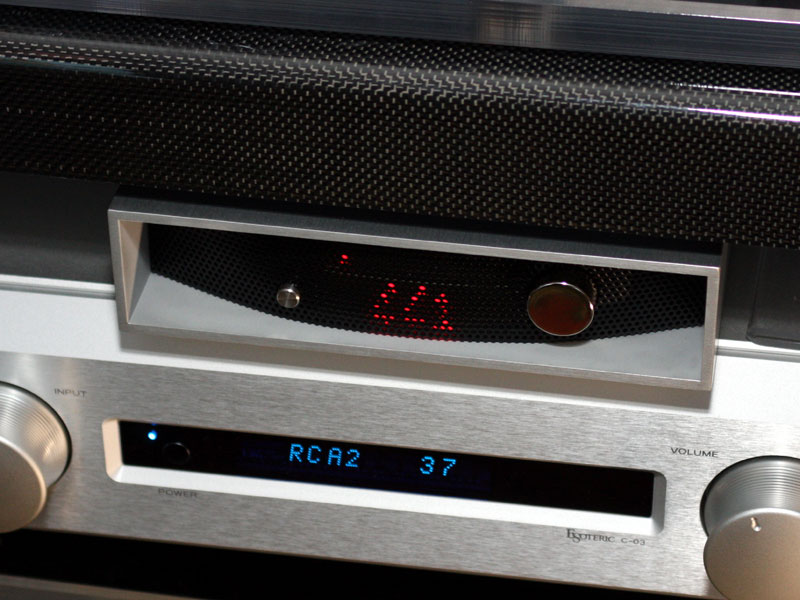 Also new is the E-Joplin analog-to-digital converter (top, $2499), which has 32-bit/384kHz DACs as well. Its built-in phono stage works in conjunction with 16 preset EQ curves, allowing owners to digitally remaster their records with proper equalization.
© The Audio Beat • Nothing on this site may be reprinted or reused without permission.